AMY

the girl behind the name

Director: Asif Kapadia
Cast: Amy Winehouse
Rating: MA15+ - Strong drug themes and coarse language
Release Date: 2 July, 2015

Advance screenings Friday June 26 - Sun June 28
From the award winning team behind 'SENNA' comes 'AMY', an Amy Winehouse documentary that explores the woman behind the name. A documentary on the late singer/songwriter, who died of alcohol poisoning in 2011.
"This is an incredibly modern, emotional and relevant film that has the power to capture the zeitgeist and shine a light on the world we live in, in a way that very few films can. Amy was a once-in-a-generation talent who captured everyone's attention; she wrote and sung from the heart and everyone fell under her spell. But tragically Amy seemed to fall apart under the relentless media attention, her troubled relationships, her global success and her precarious lifestyle. As a society we celebrated her huge success but then we were quick to judge her failings when it suited us." - James Gay-Rees & Asif Kapadia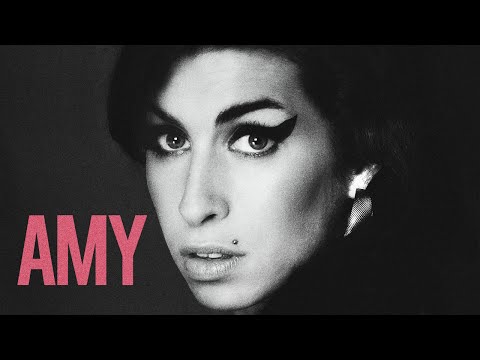 Coming Soon to
Palace Brighton Bay
,
Palace Cinema Como
,
The Kino Cinemas
Mischa Richter)
Posted June 23 2015 — 9:15 AM EDT

The new documentary Amy explores a side of Amy Winehouse that may shock even her most committed fans: her golden youth as a self-empowered round-the-way girl from North London with talent to burn and attitude to spare. Directed by Asif Kapadia (Senna), the film (out July 3) highlights the neo-soul diva's path to superstardom, a period before—in the words of her epochal 2007 hit single—they tried to make her go to rehab and she said, No, no, no.


New Amy Winehouse documentary trailer reveals frank confessions
Amy Winehouse's family unhappy with documentary about her
Tony Bennett on 'The Daily Show': Amy Winehouse knew she was going to die
Since the dusky contralto's 2011 death at age 27 from alcohol poisoning, she's most often recalled in caricature: a tragic junkie with an extravagant beehive and a self-destructive streak—a crack-addled cautionary tale of celebrity excess. But Amy, which premiered to ecstatic reviews in May at the Cannes Film Festival, aims to upend that image.

Featuring never-before-seen archival footage and interviews with her closest friends, ex-lovers, and collaborators (such as the hip-hop/R&B producer Salaam Remi who has kept his recollections of Winehouse largely private), the movie illuminates the Grammy winner's early struggles with depression and bulimia en route to her evolution as an artist. "She was a really strong woman, this amazing personality who had an awful reputation and whose humanity got lost along the way," Kapadia says. "It became a mission to make a film that does right by her."

But now the star's family and former boyfriend have come out swinging. Although the filmmakers secured the cooperation of the Winehouse estate and conducted in-depth interviews with the singer's parents, this April a family spokesperson issued a statement claiming Amy "is both misleading and contains some basic untruths."

In the film, Winehouse's father, Mitch, is portrayed as an absent parent more concerned with his own fame than supporting his daughter. He's quoted saying, "Amy didn't need to go to rehab," and is shown arriving at an island retreat, where she was attempting to kick her drug addiction, with a TV crew in tow. But in a recent interview, Mitch insisted his full quote, "Amy didn't need to go to rehab at that time," was cut out of the film. On Twitter, Mitch has refuted his characterization in Amy, and he told a U.K. paper, "Amy would be furious. This is not what she would have wanted." (EW's attempts to reach him were unsuccessful.)

Reg Traviss, Winehouse's boyfriend at the time of her death, was also interviewed for the film but only appears in a photo montage. In an email to EW, he claims the movie presents a "distorted representation of Amy," especially with regard to her father. "Amy had a very close and very warm relationship with her father," he says. "But the documentary goes out of its way to portray their relationship as hollow and problematic." Kapadia, Traviss adds, "wanted to follow a familiar narrative—that of the Sid and Nancy-type of rise-success-shambolic fall. To make that narrative fit with Amy's life, he had to censor and in some instances completely omit parts of her life."

Kapadia says he knew his film would likely upset "certain people" but he doesn't regret—or retract—anything that's in the film. "Is it nice? No," he says, but he and his team made a commitment early on. "Amy was no-bulls—. [We said] if we are going to do it, we have to do it properly. So let's just make that film and deal with it."

Ultimately, the story is about Amy herself—and her process as a singer-songwriter—and the documentary's true power lies in its insight into a woman who sometimes loved too much. "Generally, people had a negative opinion of Amy Winehouse. She was a joke," Kapadia says. "Now people see the film and they're changing their tune."
https://www.facebook.com/palacemelbourne
PALACE CINEMA COMO
Cnr Toorak Rd & Chapel St, South Yarra VIC
Phone | (03) 9827 7533
PALACE BRIGHTON BAY
294 Bay Street, Brighton VIC
Phone | (03) 9596 3590
THE KINO CINEMAS
45 Collins Street, Melbourne VIC
Phone | (03) 9650 2100
FRIDAY 26 JUNE


(no free tickets)


3.45pm
SATURDAY 27 JUNE


(no free tickets)


3.45pm
SUNDAY 28 JUNE


(no free tickets)


3.45pm