"
F
rost's voice can only be termed superbly classic

.
"
(Blues Access No.27 1996)
"
Played blues as intensely as you would ever witness.
"

( Matt Marshall (M C Records) American Blues Scene Magazine March 14, 2007)
"
Frank Frost is a ripper - his voice, his harmonica playing and his vocal delivery is faultless.
"
(This review)
T

his is album review number
One Hundred and Eighty Eight
i
n the series of retro-reviews of both vinyl and CD albums from my collection.
The series is called
Cream of The Crate
and each review represents an album that I believe represents significant musical value, either because of its rarity, because it represents the best of a style or styles of a music or because there is something unique about the music, the group or the particular production.

The first fifty reviews were based on vinyl albums from my collection, with the following fifty on CD albums from my collection. Links to all these reviews can be found at the bottom of the page.

There are so many Blues artists who have left a legacy which we can still enjoy today. many are almost household names, while some, and far lesser known. yet even those whose names are not exactly on our lips have left music, which is a delight to listen to today.
Such an artist is
Frank Frost
and this is a CD album is titled -
Jelly Roll King
. It was released on the Charly R&B label in more recent years - 1993 in fact, as part of their program to continue to document blues artists with few releases under their "Masterworks" releases. This one is Masterworks Vol. 36. It has
the identifying code of CD BM 36 and
.
It is an eighteen track album, which was never released on vinyl.


There are not many original releases by Frank Frost and there are only two known vinyl releases by him, the first being the 1962
Hey Boss Man
on the Phillips International label, the second is Midnight Prowler, released on vinyl and CD in 1989 on the Earwig label. In 1992 Appaloosa released Frank Frost With Freddie & The Screamers - Deep Blues on CD, then there is the album we are looking at,

Jelly Roll King

. There are two releases of the one album, Frank Frost With Sam Carr - Keep Yourself Together. the first was a CD released on the Evidence label in 1996, and the other released on the HMG label in 1999. The final album is a CD titled Live in Lucerne, released in 2004 by R.O.A.D Records. All other releases feature rehashes of material from these albums.

Frank Frost

was born on April 15th 1936 in Jackson County, Arkansas. Like many young black artists that would find a career in music, the young

Frost

started playing piano in his local church. While there seems to be no record of when he started playing guitar, what is known is that at the age of 15 years, the family moved to St Louis in Missouri and by then the teenage

Frank

was playing guitar.
A particular influence during this period was
Houston Stackhouse

, from whom he learned to play

slide guitar

and with whom he performed on the radio in

Jackson, Mississippi.
By 1954, some three years later, he was touring and playing
with
drummer
Sam Carr
whose father was
Robert Nighthawk
. Not long after
he spent several years touring with
Sonny Boy Williamson
, who helped teach him to play harmonica, and let's face it, there was no one better to learn from ! After a hand injury,
Frost
turned his attention to the harmonica and back to playing
piano
.
Around 1960,
Frost
moved with
Carr
to the
Mississippi Delta
.

After he played a show with the guitarist
Big Jack Johnson
,

they added him to their group. Together they attracted the interest of the
record producer
Sam Phillips

of Sun Record fame.

History shows us that Phillips had moved away from the blues idiom in the mid to late 1950's to focus on the emerging rock and to further cement the style of rockabilly. However, as successful as he was by 1962 Phillips had the urge to return to recording the "blues", and

Frank Frost

seemed to be just the refreshing talent he needed.
In fact a significant number of the tracks on this album -

Jelly Roll King

, come from those Sun Sessions in 1962, and in fact all the material he recorded with both Sun Records and Jewel Records was put onto this Charly re-release CD.


The bulk of the recordings saw

Frost

playing with J

ack Johnson

on guitar although he also recorded with

Roland James

and

Chip Young

(bass), and at one stage even has

Scotty Moore

, Elvis' guitarist, producing him in Nashville in 1966. in 1966 for
Jewel Records
. It was also here that
session bassist
Chip Young

worked with him and the trio's tight down home ensemble work was once again seamless.
My Back Scratcher

(track 14), is

Frost's

takeoff on
Slim Harpo
's
"Baby Scratch My Back," and the track even dented the R&B chart for three weeks.
In the late 1970s,

Frost

was re-discovered by a blues enthusiast,

Michael Frank

, who began releasing albums on his
Earwig Music Company
label by the trio, now called the Jelly Roll Kings after a song from the album, Hey Boss Man.
Over the years, cigarettes and alcohol wore

Frost

down but he continued to record, tour and diversify his repertory, appearing in the films
Deep Blues: A Musical Pilgrimage to the Crossroads
and
Crossroads
.
Frank Frost

died from a cardiac arrest in Helena, Arkansas in 1999.


Track Listing:
1.

Everything's Alright

2:35
2.

Lucky to Be Living

3:33
3.

Jelly Roll King

2:24
4.

Baby You're So Kind

2:46
5.

Gonna Make You Mine

2:24
6.

Now Twist

1:48
7.

Big Boss Man

2:37
8.

Jack's Jump

2:08
9.

So Tired of Living by Myself

2:55
10.

Now What You Gonna Do

2:40
11.

Pocket Full of Shells

1:58
12.

Just Come on Home

1:54
13.

Crawlback

1:58
14.

My Back Scratcher

2:42
15.

Things You Do

2:32
16.

Ride With Your Daddy Tonight

2:39
17.

Pocket Full of Money

2:24
18.
Didn't Mean No Harm
4:04
Track 1 -

Everything's Alright

kicks off with quite a rockin' tempo. This was one of the tracks recorded at the Sun Studios, with

Frank

playing harp (harmonica), guitar and on vocals, with

Jack Johnson

on guitar and

Sam Carr

on drums. The track was recorded on April 7, 1962 and the group consisting of

Johnson & Carr

became known as the

Night Hawks

, probably in tribute to

Carr's

father -

Robert Nighthawk

. There is so much to like about this track, and absolutely nothing to dislike.

I just love the way

Frost

introduces what is almost a

Howling Wolf

cry of "Ohhhh, ohhh" while demonstrating from moment one his mastery of the harmonica. This track is just superb and what an ass-kicker to start the CD with.

Everything's Alright

It would be unforgivable not to play track 3 - Jelly Roll King, the track that gave the album it's name. OK, the lineup is the same as for track 1. What is noticeable is the reoccurring musical theme through the track. We seem to obsessed these days with court action when artists believe that another artist (or group) has taken some, part or even all of a riff or theme and reworked it. It seems as though "we" have become totally precious to the point of insanity, as we recently saw when

Jimmy Page

from Led Zepplin recently had to face court action bought on by the estate of
Randy Craig Wolfe

, from Spirit, where it was contended that the famous song "Stairway to Heaven" derived from a 2-minute, 37-second instrumental titled "Taurus" from

Spirit's

1968 album.
So back to this track - the running chord progression and indeed the feel of the track, is almost identical in parts to

Jimmy Reed's

Big Boss Man - and what's more than that,

Reed

interpreted it from a traditional blues song, and since then it reoccurs in a number of blues songs.
Blues is and always will be evolutionary, it grows, it mutates, it folds back on itself, and it picks and choses from a variety of styles, nationalities and even genre's. So not only don't we comment as we listen to this track Jelly Roll, except to make a passing comment about, "hey, that sounds like

Big Boss Man

, we revel in the vocal delivery, harp playing and look upon the shenanigans that have been taking place since the early 60's with a mixture of distain and amusement.

Really the track is smoooth as silk and damn fine blues!


Frank Frost



Now the lyrics did not seem to be printed anywhere, so I have done my best to try and put them down, apologies ahead of time for any mistakes.



Ohhh Brother Joe,
he was the Jelly Roll King
Ohhh Brother Joe, he was the Jelly Roll King
An that boy
ring-a-ding-a-linga

Do most anything

He had a girl, Pam-Sue was her name
He had a girl, Pam-Sue was her name
She didn't mind telling anybody that
Her man was a Jelly Roll King


[Instrumental break]


Yes her Joe, he was my best friend
Yes her Joe, he was my best friend
Yes he been gone away so long
I'd love to see him again


So, what is a Jelly Roll King? A fine question and like many phrases in blues songs, it can have multiple meanings. Jelly Roll is certainly mentioned in a number of songs, specifically referring to female genitals - Bessie Smith

bragged that "Nobody in Town Can Bake a Sweet Jelly Roll Like Mine." Jelly was also a term given to flashy and highly crafted piano players, such as

Jelly Roll Morton

.
Mind you, before Morton became "Jelly Roll Morton," he tried out the nickname "Mr. Jelly Lord." Both names were rumoured to indicate Morton's predilection for cunnilingus.



Jelly Roll King
Jump now to track 7, really I could have stopped at any of the intermediate tracks, they are all so damn fine - but I couldn't go past
Big Boss Man
. Anyone who has listened to any blues, even "white" groups interpretation of blues, would be familiar with
Big Boss Man
, made so popular by
Jimmy Reed
.

Once again using the
Night Hawks
to back him,
Frank
really does a most excellent job of emulating the
Reed
version, which is an
uptempo twelve-bar blues shuffle that features "one of the most influential

Reed

grooves of all time, as we recognised in track 1 of this album,

Everything's Alright

.




Checking out the track as discussed on Wikipedia and it's quite amazing that while they list the "other" versions,

Frank Frost

and the

Night Hawks

do not get a mention. It really is for all intents and purposes just about as good as

Reed's

, although he has a slightly better drawl in his voice than

Frost

.



Big Boss Man


Track 13 -
Crawlback
, is interesting, as it is the only instrumental on this fine album. Joining
Frost
,
Johnson & Carr
on this track is,
Roland James
on guitar.
During the 50's he was part of the historical SUN records house band playing on hundreds of recordings. He can be heard on most of

Jerry Lee Lewis's

early recordings including Whole lot of shakin' going on. He was later known as a master recording engineer and producer.


Roland James
As you will hear it's a fine laid back blues piece with a simple guitar line, a nicely placed bass line, the drums are just pushing along nicely, and it certainly features the harp playing of
Frost
, who occasionally interjects with lines like, "I feel good". It is easy to assume that it eventuated at of a jam session, and someone had the good sense to hit the record button.



Crawlback


The following track, track 14, is
My Back Scratcher.
This is the first track from the Nashville sessions of 1966. Featuring
Frank
on vocals and harp, it also has
Oscar Williams
playing on harmonica,
Jack Johnson
on guitar,
Chip Young
on bass and
Sam Carr
on drums.

It's almost an instrumental, a blues shuffle it features
Frost
talking his lyrics instead of singing them. It was released on a single on the Jewel label. This was a
Scotty Moore
produced track and
it was a take-off on the
Slim Harpo
song, "Baby Scratch My Back" and it hovered in the lower rungs of the R&B chart in 1966 for three weeks.
Look a-here baby
Stay away from my door
Go ahead on woman
You better get all away from my door
'Cause I've found me a back scratcher
I don't need you around no more
Ah, scratch it baby

I know you was fine
Fine as you can be
I said, I know you was fine
Fine as you can be
But I've found myself a back scratcher
That little girl sure could take care of me

Ah, this feels good...



My Back Scratcher
The final track to share with you is track 18 -

Pocket Full Of Money

which is the final track.




This is about as "traditional" in terms of blues styles as

Frank

gets, and it is beautiful.

Frost's

voice is beautifully supported by

Oscar Williams

on harp, although both play during the track, and,

Jack Johnson

reminds us one final time, what a fine fine blues guitarist he is.



Pocket Full Of Money


Look, there are a great many blues fans in Australia with more knowledge than myself. I have since the early to mid 1960's immersed myself in the blues be it electric, Delta, Chicago - the lot! I can say with little hesitation that I wish I had discovered

Frank Frost's

work back in the 1960's.

Frank Frost

is a ripper - his voice, his harmonica playing and his vocal delivery is faultless.

I have absolutely no hesitation in recommending this album to anyone's collection. It has some of

Frost's

best work, and remember, all the tracks that count from the Sun sessions, as well as tracks from the later Nashville sessions.

Sadly the Charly CD version of

Jelly Roll King

seems to be very hard to source. there was only one copy ($28.00) on Discogs website, and none on Ebay. But there are other releases, and if you chose wisely you will find an album that has many of these tracks on it. Whatever, any blues collection without

Frank Frost

is not complete, and anyone who just like good music would do well yo seek out an album.


---
VIDEOS -

There are three live performances of Fran Frost, sadly non showing him in his early years, but these three are fantastic.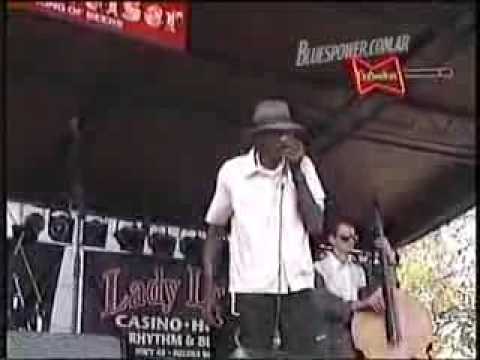 Frank Frost and Sam Carr at King Biscuit I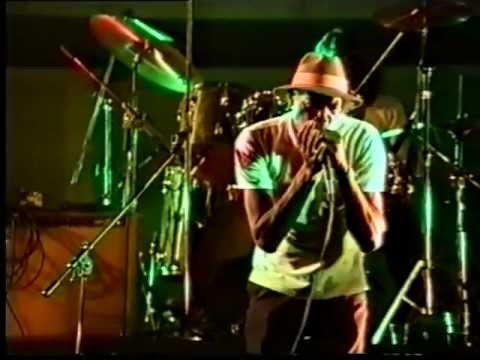 Frank Frost at Torrita Blues 1992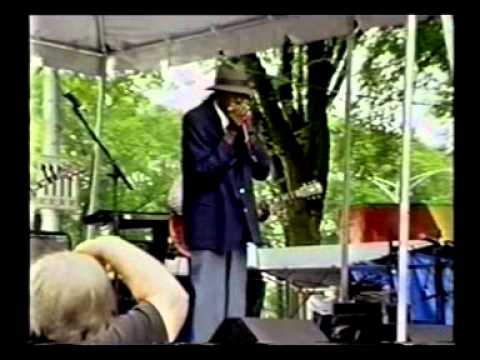 Frank Frost at the Chicago Blues Festival 1197
---
If you are interested in checking out the first fifty vinyl albums reviewed, just
click here
---
If you are interested in checking out the first fifty (50) CD's reviewed, just click here
---
If you are interested in checking out reviews 101 to 150 (Vinyl & CD) as reviewed, just
click here



​​​
---
Past album Reviews - Numbers 151 onward

:


Number 151 - The Shaggs: Philosophy Of The World


tooraktimes.com.au/content.php/5204-Cream-of-The-Crate-Album-151-The-Shaggs-Philosophy-Of-The-World



Number 152 - The Animals: The Animals


tooraktimes.com.au/content.php/5231-Cream-of-The-Crate-Album-152-The-Animals-The-Animals



Number 153 - Omar Khorshid: Live in Australia 1981


tooraktimes.com.au/content.php/5288-Cream-of-The-Crate-Album-153-Omar-Khorshid-His-Group-Live-In-Australia-1981



Number 154 - Alan Parsons Project: Tales of Mystery and Imagination (Edgar Allan Poe)


tooraktimes.com.au/content.php/5333-Cream-of-The-Crate-Album-154-The-Alan-Parsons-Project-Tales-of-Mystery-and-Imagination-Edgar-Allan-Poe



Number 155 - Billy Thorpe: Tangier


tooraktimes.com.au/content.php/5369-Cream-of-The-Crate-Album-155-Billy-Thorpe-Tangier



Number 156 - Aretha Franklin: The Best Of


tooraktimes.com.au/content.php/5397-Cream-of-The-Crate-Album-156-Aretha-Franklin-The-Best-Of



Number 157 - Big Bill Broonzy: Big Bill Blues [His 23 Greatest Songs]


tooraktimes.com.au/content.php/5439-Cream-of-The-Crate-Album-157-Big-Bill-Broonzy-Big-Bill-s-Blues-(his-23-greatest-songs)



Number 158 - The Supremes: Where Did Our Love Go


tooraktimes.com.au/content.php/5471-Cream-of-The-Crate-Album-158-The-Supremes-Where-Did-Our-Love-Go





Number 159 - The Band: Stage Fright




tooraktimes.com.au/content.php/5499-Cream-of-The-Crate-Album-159-The-Band-Stage-Fright



Number 160 - Ray Brown & The Whispers: Hits and More 1965 - 1968


tooraktimes.com.au/content.php/5523-Cream-of-The-Crate-Album-160-Ray-Brown-And-The-Whispers-Hits-More-1965-1968



Number 161 - Guitar Junior: The Crawl

tooraktimes.com.au/content.php/5553-Cream-of-The-Crate-Album-161-Guitar-Junior-The-Crawl
Number 162 - Jimi Hendrix: Radio One

tooraktimes.com.au/content.php/5567-Cream-of-The-Crate-Album-162-Jimi-Hendrix-Radio-One
Number 163 - Memphis Minnie: Queen Of The Blues
tooraktimes.com.au/content.php/5574-Cream-of-The-Crate-Album-163-Memphis-Minnie-Queen-Of-The-Blues
Number 164 - Eno: Taking Tiger Mountain (By Strategy)
tooraktimes.com.au/content.php/5583-Cream-of-The-Crate-Album-164-Eno-Taking-Tiger-Mountain-(by-Strategy)
Number 165 - The Loved Ones: Magic Box


tooraktimes.com.au/content.php/5611-Cream-of-The-Crate-Album-165-The-Loved-Ones-Magic-Box




Number 166 - Various Artists: On The Road Again [An Anthology Of Chicago Blues 1947 - 1954]


tooraktimes.com.au/content.php/5620-Cream-Of-The-Crate-Album-166-On-The-Road-Again-An-Anthology-of-Chicago-Blues-1947-1954



Number 167 - Janis Joplin: Greatest Hits



tooraktimes.com.au/content.php/5629-Cream-of-The-Crate-Album-167-Janis-Joplin-Greatest-Hits



Number 168 - David Bowie: Ziggy Stardust


tooraktimes.com.au/content.php/5637-Cream-of-The-Crate-Album-168-David-Bowie-Ziggy-Stardust-The-Motion-Picture
Number 169 - Red Hot Chili Peppers: Californication

tooraktimes.com.au/content.php/5645-Cream-of-The-Crate-Album-169-Red-Hot-Chilli-Peppers-Californication



Number 170 - Chain: Two Of A Kind
tooraktimes.com.au/content.php/5652-Cream-of-The-Crate-Album-170-Chain-Two-Of-A-Kind
Number 171 - Bob Marley and The Wailers - Legend

t

ooraktimes.com.au/content.php/5661-Cream-of-The-Crate-Album-171-Bob-Marley-Legend
Number 172 - Coco Taylor: What It takes
tooraktimes.com.au/content.php/5675-Cream-of-The-Crate-Album-172-Koko-Taylor-What-It-Takes
Number 173 - Stevie Wonder: Original Musiquarium

tooraktimes.com.au/content.php/5685-Cream-of-The-Crate-Album-173-Stevie-Wonder-Original-Musiquarium
Number 174 - Various Artists: The Unissued 1963 Blues Festival

tooraktimes.com.au/content.php/5696-Cream-of-The-Crate-Album-174-Various-Artists-The-Unissued-1963-Blues-Festival

Number 175 - Noeleen Batley: Little Treasure


tooraktimes.com.au/content.php/5710-Cream-of-The-Crate-Album-175-Noeleen-Batley-Little-Treasure




Number 176 - B.B. King: The Best Of


tooraktimes.com.au/content.php/5733-Cream-of-The-Crate-Album-176-B-B-King-The-Best-Of



Number 177 - Fleetwood Mac: Fleetwood Mac (The White Album)
tooraktimes.com.au/content.php/5771-Cream-of-The-Crate-Album-177-Fleetwood-Mac-Fleetwood-Mac
Number 178 - Memphis Slim: I Feel So Good


tooraktimes.com.au/content.php/5791-Cream-of-The-Crate-Album-178-Memphis-Slim-I-Feel-So-Good




Number 179 - Manfred Mann's Earth Band: Live Budapest


tooraktimes.com.au/content.php/5807-Cream-of-The-Crate-Album-179-Manfred-Mann-s-Earth-Band-Live-Budapest



Number 180 - Flowers: Icehouse


tooraktimes.com.au/content.php/5821-Cream-of-The-Crate-Album-180-Flowers-Icehouse



Number 181 - Joe Tex: The Best of


tooraktimes.com.au/content.php/5852-Cream-of-The-Crate-Album-181-Joe-Tex-The-Best-Of



Number 182 - Chicago [Transit Authority]: Chicago Transit Authority


tooraktimes.com.au/content.php/5884-Cream-of-The-Crate-Album-182-Chicago-(Transit-Authority)-Chicago-Transit-Authority



Number 183 - Deep Purple: The Deep Purple Singles


tooraktimes.com.au/showthread.php/31752-Cream-of-The-Crate-Album-183-Deep-Purple-The-Deep-Purple-Singles




Number 184 - The Doobie Brothers: Best of the Doobie Brothers
tooraktimes.com.au/content.php/5964-Cream-of-The-Crate-Album-184-The-Doobie-Brothers-The-Best-of-The-Doobie-Brothers



Number 185 - Dig Richards: Jive After Five
tooraktimes.com.au/content.php/6012-Cream-of-The-Crate-Album-185-Dig-Richards-Jive-After-Five

Number 186 - Stereo MC's: Connected

tooraktimes.com.au/content.php/6036-Cream-of-The-Crate-Album-186-Stereo-MC-s-Connected
Number 187 - Ricky Nelson: All My Best


tooraktimes.com.au/content.php/6072-Cream-of-The-Crate-Album-187-Ricky-Nelson-All-My-Best