"
R
obbie played lap steel guitar, an axe with a real twangy sound
.
"
(
Colin Talbot - 100 Greatest Australian Singles Of The Sixties

)
"
Rob E. G. was, by any criterion, a curious sensation.
"
(Glenn A. Baker - album liner notes)
"
Rob E. G.'s flame may have only burnt brightly for a relatively short time, but when it really burned it was scorching, and, it has never actually gone out!"
(This review)
T

his is album review number One Hundred and Ninety Five
i
n the series of retro-reviews of both vinyl and CD albums from my collection.

The series is called
Cream of The Crate
and each review represents an album that I believe represents significant musical value, either because of its rarity, because it represents the best of a style or styles of a music or because there is something unique about the music, the group or the particular production.

The first fifty reviews were based on vinyl albums from my collection, with the following fifty on CD albums from my collection. Links to all these reviews can be found at the bottom of the page.

Time for me to pull out another Australian artists who made a major impact, this time in the early part of the 1960's. Unlike other artists of this period, he did not hit the airwaves with what could be called rock 'n roll - but rather quickly carved out quite a unique niche in the industry, and thus in Australian Music History.

The artist is
Rob E. G.
and the vinyl album is titled -
All His Hits

.
It was released on the Festival label as part of their attempt to chronicle early Australian artists and their music, and in fact is Volume 3 in the Festival File Series of work. The album was released in 1986 with
the identifying code of L 19003. The album has 20 tracks.

In 1992 Festival re-released the album on CD.


Track Listing:
SIDE 1
1.

Whiplash

2.

Railroadin'

3.

Si Senor (I Theenk?)

4.

5-4-3-2-1 Zero

5.

Jezebel

6.

55 Days At Peking

7.

Soul

8.

Adventures In Paradise

9.

Comanche Sunset

10.

Seven Foot Two



1.

SIDE 2
Tim-Buc-Too

2.

Peter Gunn Theme

3.

Zanzibar

4.

Swan River (Twist)

5.

Carmen

6.

Senorita

7.

Sleepwalk

8.

Teardrop

9.

Dear Miss Honey

10.

When You're Not Near
Rob E. G.

was born

Robert George Porter

on the 4th of June 1942 in Ashfield, New South Wales. His music career didn't exactly start with a bang. The young

Porter

wanted to play football but his mother had been convinced by a door to door salesman to buy a steel guitar, and she was going to make certain it would not go to waste.

So at the age of 8,

Robert

started lessons, reluctantly. His life prior to the steel guitar was totally devoid of music as he was a soloist in his church, and with more than a half decent voice later sang at the Fort Street Boys High School. He persevered with the lessons but had no interest whatsoever in playing music as a career.

In fact he was undertaking an Arts/Law degree when

Santo & Johnny

had a massive ht on local radio with Sleepwalk. Aways on the lookout for a reason for a competition, Channel 9 in Sydney held a competition on its highly successful Bandstand program, where they invited musicians to enter and replicate that track. For reasons that don't seem to be documented,

Robbie Porter

entered with his steel guitar and sufficiently impressed program producers for them to invite him back onto the program.





An early TV appearance



That performance was also sufficient for Rex Records to offer him a contract. Rex was based in Sydney and operated between 1957 and 1962. The year was 1959 and the 17 year old

Robbie Porter

suddenly seemed to have a career he never sought. Encouraged by Rex Records his first single was

Hank Williams'

Your Cheating Heart. It failed to gain any interest. However, on the flip side was a rather energetic track, with vocals - Seven Foot two. It suggested that maybe Rob Porter had something more to give.

He started gigging regularly and took up the stage name of

Rob E.G.



The following year, 1960, he moved from Rex records to Pye in August and had some immediate success with

Whiplash

, and then a second hit with his own composition,

Railroadin'

. With regular TV appearances and a couple of decent singles behind him it seemed as though he was going to become quite a big artists. Fate had other ideas!
Tragedy struck in 1961 when he was involved in a car accident and received serious spinal injuries. It meant not only an end to live performances, but even recording and it might have signaled the end to a promising career. Yet knowing he could not turn his back on music and return to a possible career as a "professional" in possibly the legal field,

Robbie Porter

took stock of himself, where he wanted to go, and the music he wanted to play.
In fact upon recovering in 1962 he returned as the compere of the Sydney version of the talent TV show '
Opportunity Knocks
', with his own special brand of instrumental pop songs, and because of his spinal injuries, with his own way of performing them. He ended up putting his lap steel guitar in a stand, which he played while standing up. It was a novel way of dealing with his impairment and, it also gave him a unique look, but the proof of his come-back needed to be in his music.
By now he was hosting his own TV show, '
Surf Sound
'. It was also the period when the early rumblings of the British Beat music started to fall on our shores, and it became obvious that the time of the instrumentals was rapidly coming to an end.
Robs
response was to release a interesting

When Your'e Not Near

in 1964 - but stylistically it missed what was falling onto our audiences ears, especially with the amazing music of the

Beatles

.

When Your'e Not Near

reached a respectable number 7, but the end was inevitable. Like many other Australian artists that had spanned the changing decade from the 1950's to the 1960's,

Rob E. G.

was at the end of his career.
A meeting with the

Beatles Brian Epstein

encouraged him to leave Australia for a new start in Britain, as

Robbie Porter

. It didn't work and while no consolation, his failure to "take coals to Newcastle" so to speak, would not make him the last Australian act in the 1960's. and even the 1970's, to try their luck in the UK, and fail.


From the UK he moved to the US to write and record and then returned to Australia in 1970, to record on his own label Sparmac. His return to success however was really in signing new groups,

Daddy Cool

and

Healing Force

to Sparmac. In 1973 he set up a new label, Wizard, for which he produced an album for the post-Daddy Cool group,

Mighty Kong

. His successes now came with the pop singles and albums he produced for groups such as

Hush

and singer

Marcia Hines

.

Marcia's

trademark 'Shining' was also written by him.

Limited success however found both

Daddy Cool/Mighty Kong's Ross Wilson

and

Marcia Hines

, waiting out their Wizard Records contract before continuing their recording careers on other labels. Robbie Porter returned to the US where he moved into television production, and ultimately, became a highly successful and wealthy horse breeder. During 2006

Porter

formed another record label named, Musique, with
flautist
J

ane Rutter
.
Robbie

is back living in Australia and is still performing.
In regard to this album it is appropriate to kick off with track 1 -

Whiplash

. It is the earliest recording of his that had any kind of chart success and is the earliest track on this album. On one hand it really is nothing more than a 12 bar composition, but to leave the comment at that would indeed be highly disrespectful. It is gimmicky with its 'whip-cracks" throughout, but it did say to all of us, that

Rob E.G.

could play every part as good as

Santo and Johnny

were, and in fact

Robbie

was better!
This track does demonstrate an ability to make that pedal steel sing, and better was to come!

Whiplash
We move to track 4, which was

5-4-3-2-1

. The year was 1962 and sputnik, the Russian satellite, was on everybody's mind - the space race had begun and music, as usual, was quick to catch on with the english group the

Tornados

bringing out Telstar in 1962.

Robbie

was quick to catch onto the possibility of using the pedal steel to not only produce a great piece of music, but to give it a "spacey" edge.




An original composition it starts of with the countdown from 5 and a blast as the "rocket" takes off. Interspersed throughout some damn fine steel playing as are

Rob's

"effects" generated on the pedal steel. Then as the track ends we are entertained with a "crash" as the rocket appears to crash - on venus ... as you will, hear when you listen. In a very clever reference to his previous hit,

Si Señor

(I Theenk), the "I Theenk" is added at the end of the track.

In some ways this and other

Rob E. G.

tracks might be considered as somewhat novelty tracks, but behind the "novelty" approach is some very clever and highly skilled playing.


5-4-3-2-1
Track 5 is

Jezebel

. Written by Wayne Shanklin it was a vocal hit for

Frankie Lane

in 1951, some 12 years previous to this instrumental version. Once again it demonstrated

Rob's

skill with the steel guitar, and also represented a move into bigger production tracks, with brass, timpani and a vocal chorus backing, it was quite a powerful track.

Unlike the two previous featured tracks, this is a far more "serious" piece, and really it is pedal steel magic!
In 1963 the track charted at #1 Sydney, #8 Melbourne, #3 Brisbane, #3 Adelaide and #9 in Perth.

Jezebel
That same year he hit his peak, with the mega hit

55 Days At Peking

(track 6). This track was big, really big reaching
#1 Sydney, #1 Melbourne #1 Brisbane and #2 in Adelaide.


The original track was actually the theme for the 1963 film - 55 days At Peking starring
Charlton Heston, Ava Gardner and David Niven and telling the story of the Chinese "Boxer rebellion".
The music was composed by
Ukrainian-born

Dimitri Tiomkin

.


Rob. E.G and the record producers did it all totally correct. Kicking off with a military style snare drum, it sets the pattern that this piece of music is going to be serious and dramatic. The track has the snare playing throughout, and the track is even punctuated by the snare as a solo instrumental. With full orchestral backing and what seems like a mass choir along with a backing vocal of the words - "55 days At Peking", the only thing missing was a large Chinese gong! hang on, it's not missing, it comes in right on cue.
It is easy with so much going on to forget, that behind it all is a 21 year old Aussie playing a pedal steel guitar, while standing. An amazing effort!



55 Days At Peking

There are other instrumental tracks, hell there is another 14 of them, and they vary between good and OK but one can only take so much peddle-steel in one go. However when we get to the final track on side 2 -

When You're Not Near

, we get one of only two vocal tracks from

Robbie

. The first thing is, that the track was out of it's time. By the time it was released in August of 1964 - this musical style was dead, dead an buried by the likes of the

Beatles

and the

Stones

. It really was over dramatic and smacked of something that would have been home in the late 1950's - OK, maybe the very early 1960's.

Yet

Robbie

shows that putting aside the style of the composition (his own), he had a fine voice. The other vocal track was this tracks B-side,

Dear Miss Honey

which, despite it too being out of it's time, is in my mind the better track - it's at least a little more uptempo, and there is some steel guitar in it, which was lacking on the A-side.



When You're Not Nea

r charted at number 7 in Sydney, but nowhere else. I was going to play it for you, but when I listened I just couldn't do it - so here is the B-side. Now if you don't enjoy this, don't worry it's far better than the A- side!



Dear Miss Honey

Rob E. G.'s
flame may have only burnt brightly for a relatively short time, but when it really burned it was scorching, and, it has never actually gone out!
His music, certainly this album, is not one you will play from beginning to end at a party. You certainly won't load your iPod up with every track, but, when you play selective tracks, you will get a response - and it will be one of amazement.
Robbie Porter
or
Rob E.G.
deserves to be remembered as a pioneer of Australian music. He was unique in choice of instrument and in style and skill of playing and he added much to our musical history. He and this album
All His Hits
[The Festival File - Volume 3] certainly won the right to be in the
Cream of My Crate
.
Robbie
continues to play still today.
Clever marketing makes the album title suggest that you are buying an album that contains nothing but his hits, when in fact it does contain those hits but also some near misses and some dross as well. It certainly is not a complete collection of his work for while it does include the hit single Jezebel, for whatever reason the b-side of that single - Road to Cimmaron, was left off. Not only was this strange it was a shame because that track was definitely a better piece of work than some of the tracks that are included.

Look, this album is pretty damn hard to find, in fact it is very rare. It has been released on a CD in 1992 and there was one copy on Discogs in both formats. They aren't cheap. Interestingly the CD was more expensive than the vinyl - the CD that is available on Discogs will cost you $76.00Au plus shipping from Europe, while the vinyl will cost you $50.00 and ships from Australia, so the cost will be far more reasonable. There were no copies on EBay. There may somewhere be one at a market or in some secondhand records bin, but if you ever see it - don't hesitate. Buy it!
---
VIDEOS -
there are very few live performances by Rob E. G on Youtube. None of him playing his best work, although the track Stage to Cimmaron was the B-side on the single Jezebel and is certainly a great example of his work. The other track, which was recorded earlier, is not so good, but seeing their are so few examples of Rob playing steel guitar live, I had to add it.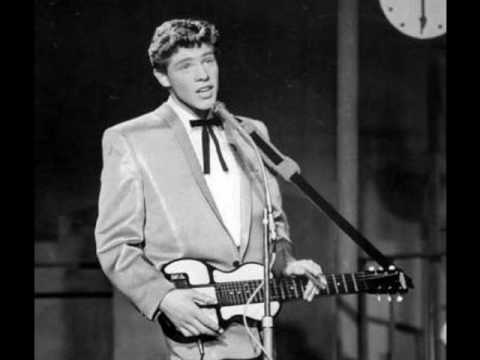 Stage To Cimmaron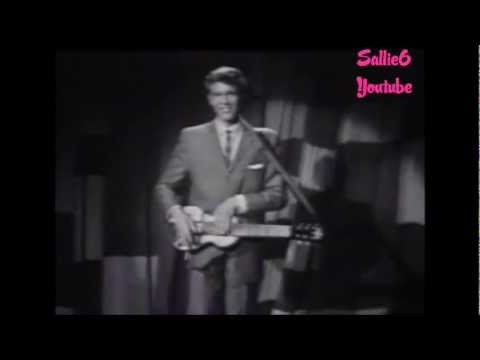 Bells of St Mary's
---
If you are interested in checking out the first fifty vinyl albums reviewed, just
click here
---
If you are interested in checking out the first fifty (50) CD's reviewed, just click here
---
If you are interested in checking out reviews 101 to 150 (Vinyl & CD) as reviewed, just
click here



​​​
---
Past album Reviews - Numbers 151 onward

:


Number 151 - The Shaggs: Philosophy Of The World


tooraktimes.com.au/content.php/5204-Cream-of-The-Crate-Album-151-The-Shaggs-Philosophy-Of-The-World



Number 152 - The Animals: The Animals


tooraktimes.com.au/content.php/5231-Cream-of-The-Crate-Album-152-The-Animals-The-Animals



Number 153 - Omar Khorshid: Live in Australia 1981


tooraktimes.com.au/content.php/5288-Cream-of-The-Crate-Album-153-Omar-Khorshid-His-Group-Live-In-Australia-1981



Number 154 - Alan Parsons Project: Tales of Mystery and Imagination (Edgar Allan Poe)


tooraktimes.com.au/content.php/5333-Cream-of-The-Crate-Album-154-The-Alan-Parsons-Project-Tales-of-Mystery-and-Imagination-Edgar-Allan-Poe



Number 155 - Billy Thorpe: Tangier


tooraktimes.com.au/content.php/5369-Cream-of-The-Crate-Album-155-Billy-Thorpe-Tangier



Number 156 - Aretha Franklin: The Best Of


tooraktimes.com.au/content.php/5397-Cream-of-The-Crate-Album-156-Aretha-Franklin-The-Best-Of



Number 157 - Big Bill Broonzy: Big Bill Blues [His 23 Greatest Songs]


tooraktimes.com.au/content.php/5439-Cream-of-The-Crate-Album-157-Big-Bill-Broonzy-Big-Bill-s-Blues-(his-23-greatest-songs)



Number 158 - The Supremes: Where Did Our Love Go


tooraktimes.com.au/content.php/5471-Cream-of-The-Crate-Album-158-The-Supremes-Where-Did-Our-Love-Go





Number 159 - The Band: Stage Fright




tooraktimes.com.au/content.php/5499-Cream-of-The-Crate-Album-159-The-Band-Stage-Fright



Number 160 - Ray Brown & The Whispers: Hits and More 1965 - 1968


tooraktimes.com.au/content.php/5523-Cream-of-The-Crate-Album-160-Ray-Brown-And-The-Whispers-Hits-More-1965-1968



Number 161 - Guitar Junior: The Crawl

tooraktimes.com.au/content.php/5553-Cream-of-The-Crate-Album-161-Guitar-Junior-The-Crawl
Number 162 - Jimi Hendrix: Radio One

tooraktimes.com.au/content.php/5567-Cream-of-The-Crate-Album-162-Jimi-Hendrix-Radio-One
Number 163 - Memphis Minnie: Queen Of The Blues
tooraktimes.com.au/content.php/5574-Cream-of-The-Crate-Album-163-Memphis-Minnie-Queen-Of-The-Blues
Number 164 - Eno: Taking Tiger Mountain (By Strategy)
tooraktimes.com.au/content.php/5583-Cream-of-The-Crate-Album-164-Eno-Taking-Tiger-Mountain-(by-Strategy)
Number 165 - The Loved Ones: Magic Box


tooraktimes.com.au/content.php/5611-Cream-of-The-Crate-Album-165-The-Loved-Ones-Magic-Box




Number 166 - Various Artists: On The Road Again [An Anthology Of Chicago Blues 1947 - 1954]


tooraktimes.com.au/content.php/5620-Cream-Of-The-Crate-Album-166-On-The-Road-Again-An-Anthology-of-Chicago-Blues-1947-1954



Number 167 - Janis Joplin: Greatest Hits



tooraktimes.com.au/content.php/5629-Cream-of-The-Crate-Album-167-Janis-Joplin-Greatest-Hits



Number 168 - David Bowie: Ziggy Stardust


tooraktimes.com.au/content.php/5637-Cream-of-The-Crate-Album-168-David-Bowie-Ziggy-Stardust-The-Motion-Picture
Number 169 - Red Hot Chili Peppers: Californication

tooraktimes.com.au/content.php/5645-Cream-of-The-Crate-Album-169-Red-Hot-Chilli-Peppers-Californication



Number 170 - Chain: Two Of A Kind
tooraktimes.com.au/content.php/5652-Cream-of-The-Crate-Album-170-Chain-Two-Of-A-Kind
Number 171 - Bob Marley and The Wailers - Legend

t

ooraktimes.com.au/content.php/5661-Cream-of-The-Crate-Album-171-Bob-Marley-Legend
Number 172 - Coco Taylor: What It takes
tooraktimes.com.au/content.php/5675-Cream-of-The-Crate-Album-172-Koko-Taylor-What-It-Takes
Number 173 - Stevie Wonder: Original Musiquarium

tooraktimes.com.au/content.php/5685-Cream-of-The-Crate-Album-173-Stevie-Wonder-Original-Musiquarium
Number 174 - Various Artists: The Unissued 1963 Blues Festival

tooraktimes.com.au/content.php/5696-Cream-of-The-Crate-Album-174-Various-Artists-The-Unissued-1963-Blues-Festival

Number 175 - Noeleen Batley: Little Treasure


tooraktimes.com.au/content.php/5710-Cream-of-The-Crate-Album-175-Noeleen-Batley-Little-Treasure




Number 176 - B.B. King: The Best Of


tooraktimes.com.au/content.php/5733-Cream-of-The-Crate-Album-176-B-B-King-The-Best-Of



Number 177 - Fleetwood Mac: Fleetwood Mac (The White Album)
tooraktimes.com.au/content.php/5771-Cream-of-The-Crate-Album-177-Fleetwood-Mac-Fleetwood-Mac
Number 178 - Memphis Slim: I Feel So Good


tooraktimes.com.au/content.php/5791-Cream-of-The-Crate-Album-178-Memphis-Slim-I-Feel-So-Good




Number 179 - Manfred Mann's Earth Band: Live Budapest


tooraktimes.com.au/content.php/5807-Cream-of-The-Crate-Album-179-Manfred-Mann-s-Earth-Band-Live-Budapest



Number 180 - Flowers: Icehouse


tooraktimes.com.au/content.php/5821-Cream-of-The-Crate-Album-180-Flowers-Icehouse



Number 181 - Joe Tex: The Best of


tooraktimes.com.au/content.php/5852-Cream-of-The-Crate-Album-181-Joe-Tex-The-Best-Of



Number 182 - Chicago [Transit Authority]: Chicago Transit Authority


tooraktimes.com.au/content.php/5884-Cream-of-The-Crate-Album-182-Chicago-(Transit-Authority)-Chicago-Transit-Authority



Number 183 - Deep Purple: The Deep Purple Singles


tooraktimes.com.au/showthread.php/31752-Cream-of-The-Crate-Album-183-Deep-Purple-The-Deep-Purple-Singles




Number 184 - The Doobie Brothers: Best of the Doobie Brothers
tooraktimes.com.au/content.php/5964-Cream-of-The-Crate-Album-184-The-Doobie-Brothers-The-Best-of-The-Doobie-Brothers



Number 185 - Dig Richards: Jive After Five
tooraktimes.com.au/content.php/6012-Cream-of-The-Crate-Album-185-Dig-Richards-Jive-After-Five

Number 186 - Stereo MC's: Connected

tooraktimes.com.au/content.php/6036-Cream-of-The-Crate-Album-186-Stereo-MC-s-Connected
Number 187 - Ricky Nelson: All My Best


tooraktimes.com.au/content.php/6072-Cream-of-The-Crate-Album-187-Ricky-Nelson-All-My-Best




Number 188 - Frank Frost: Jelly Roll King


tooraktimes.com.au/content.php/6101-Cream-of-The-Crate-Album-188-Frank-Frost-Jelly-Roll-King



Number 189 - Lonnie Mack: Memphis Wham

tooraktimes.com.au/content.php/6192-Cream-of-The-Crate-Album-189-Lonnie-Mac-Memphis-Wham



Number 190 - Madder Lake: Still Point
tooraktimes.com.au/content.php/6230-Cream-of-The-Crate-Album-190-Madder-Lake-Stillpoint
Number 191 - Carol K and the Hitmen: California Creamin'


http://tooraktimes.com.au/content.php/6259-Cream-of-The-Crate-Album-191-Carol-K-and-The-Hitmen-California-Creaming



Number 192 - Dion and The Belmonts: Everything You Always Wanted To Hear

tooraktimes.com.au/content.php/6303-Cream-of-The-Crate-Album-192-Dion-and-the-Belmonts-Everything-You-Always-Wanted-To-Hear
Number 193 - The Beatles: Rubber Soul
tooraktimes.com.au/content.php/6324-Cream-of-The-Crate-Album-193-The-Beatles-Rubber-Soul-50th-Anniversary-Year
Number 194 - Sleepy John Estes: Jailhouse Blues

tooraktimes.com.au/content.php/6345-Cream-of-The-Crate-Album-194-Sleepy-John-Estes-Jailhouse-Blues