"
Zydeco is the rollicking dance music of South Louisiana's African-American Creoles.
"
(Album liner notes)
"
As far as zydeco collections go, this is an outstanding one
.
"
(Adam Greenberg - AllMusic)
"
This rollicking collection features many of the greatest names in Louisiana music
.
"
(Tower Records)


​
This is album review number
one hundred
and thirty six
in the series of retro-reviews of both vinyl and CD albums from my collection.
The series is called
Cream of The Crate
and each review represents an album that I believe represents significant musical value, either because of its rarity, because it represents the best of a style or styles of a music or because there is something unique about the music, the group or the particular production.
The first fifty reviews were based on vinyl albums from my collection, with the following fifty on CD albums from my collection. Links to all these reviews can be found at the bottom of the page. My "crate" is deep and varied and this week I am looking at (with apologies to Monty Python) something completely different.
This CD album has the title
ZYDECO - The Essential Collection
.
It is a compilation album put out on the Rounder Heritage label and has the code Rounder 1166-1160 It was released in 2002 by the USA Rounder Records Corp and has 17 tracks and features 13 artists. It is is a gatefold style CD and comes with a booklet. According to the cover, this CD is part of a thirty album heritage series, that was produced to celebrate the labels thirty years of existence.


So, what is Zydeco? In some ways it is akin to Rock and Roll inasmuch as it has developed out of a melting pot of styles and even has its roots in a variety of countries. One thing that is obvious is that is is great dance music that has its modern day origins in the Creoles particularly those based in and around South Louisiana. The music has its origins in the American R&B, music from the Caribbean, Africa and the

Cajuns

who are spread throughout the Southern states of the USA, and are also found in Canada.


Whereas the guitar is the dominant instrument in rock and roll, it is the accordion that is the dominant instrument in Zydeco music (cajun music). It is single-row
diatonic button accordion
as opposed to the multi-row instruments commonly used in Irish, Italian, polka, and other styles of music. The Cajun accordion has multiple reeds for every button and the number of reeds sounding is controlled by four stops or knobs. As the CD booklet points out, Zydeco is resilient, it is able to move and bend with the times and absorb all styles from evolving country music through to hip hop and yet it keeps its essential sound of a propulsive drum and electric bass, with the groove these instruments set up ably supported by the accordion which also adds highlights. Often integrated into the music are horns and the ever present "rubboard - a corrugated sheet metal vest played with either spoons or bottle openers.
Buckwheat Zydeco, considered as the best zydeco accordion player

The CD comes with a four double page booklet in semi-gloss black and white. As booklets go it is average, and on a scale of one to ten I'd rate it at about 6. It does come with a discussion on the artists and each track with details are provided and that is very good. However with one exception (the first inside page of the booklet) there are only a few low resolution black and white photo's that really don't do the booklet any favours. Given this series is a celebration of the achievements of the label, thank goodness the music is brilliant, because the booklet falls short!


Track Listing
1 Let's Go - Nathan & the Zydeco Cha Chas

2 C'est Pas la Peine Brailler (There's No Use Crying) - Geno Delafose and French Rockin' Boogie

3 Zydeco Boogaloo - Buckwheat Zydeco

4 Lula Lula Don't You Go to Bingo - Boozoo Chavis

5 J'ai Reveille a Ce Matin (I Woke Up This Morning) - Steve Riley & the Mamou Playboys

6 I'm on the Wonder - Beau Jocque & The Zydeco Hi-Rollers

7 We Are the Boys - Chris Ardoin & Double Clutchin'

8 I'm a Hog for You - Lynn August & The Hot August Knights

9 Madame Etienne - Bruce Daigrepont

10 Li'l Brian and the Zydeco Travelers - Bad Time Woman

11 What's in That Bayou? - Chris Ardoin & Double Clutchin'

12 Keep Your Dress Tail Down - Boozoo Chavis

13 Give Him Cornbread - Beau Jocque & The Zydeco Hi-Rollers

14 Friday Night Waltz - John Delafose

15 Outside People - Nathan & the Zydeco Cha Chas

16 'Tite Monde (My Everything) - Geno Delafose

17 Hot Tamale Baby - Buckwheat Zydeco
Let's start with track number one,

Nathan and the Zydeco Cha Chas

with

Let's Go

. A rollicking good track to kick off, gets the toes tapping and the feet a moving!

Nathan,

is

Nathan Williams.

Williams

grew up in a Creole-speaking home in St. Martinville, Louisiana, the youngest of seven children. He developed his musical sensibility in his hometown, a place rich in folk tradition, following in the footsteps of his uncle, the Cajun guitarist Harry Hypolite. Nathan eagerly sought out the music of Zydeco originators such as

Clifton Chenier

.
[

Nathan and the Zydeco Cha-Chas Biography

]
Nathan Williams
While

Buckwheat Zydeco

is considered as the greatest of all zydeco accordion players, it is some indication of the manner in which

Williams

is held, when

Buckwheat

left rounder records leaving the company in need of an accordion player to fill a spot in a forthcoming project. It was

Buckwheat Zydeco

that recommended

Williams

to fill the spot, and he did. He is also currently considered as one of the best of zydeco's songwriters and he tours extensively around the world. This track,

Let's Go

, is one he often uses to open his shows and it is easy to see (or rather hear), why it's such a crowd pleaser.


Let's Go


Track 4 is impossible to go past.

Boozoo Charvis and the Magic Sounds

with

Lula Lula Don't Go To Bingo

. Now

Boozoo Charvis

is considered as having made the first modern zydeco record in 1954 but his success is also somewhat due to

Eddie Schuler

- who was not a musician but the owner of

Goldband Records

which was best known for its cajun/creole records throughout the 1950's and 1960's.

Eddie Schuler

, who passed away in 2005, was a man who was held in incredible high esteem right throughout his career. So when he approached

Charvis

with the idea of pairing him with a popular R&B group led by guitarist

Classie Ballou

, it resulted in a most unusual track, called Paper In My Shoe, with the then primal accordion work of

Charvis

playing in a different key to the band - but it worked and became a regional hit that then went onto sell over 100,000 copies after being released nationally. That put

Boozoo Charvis

on the musical map!


Boozoo Charvis



Then in the 1970's

Charvis

became disenchanted, some say he claimed he was disgusted with the music business and he quite to train racehorses. Then in 1984 he felt the time was right for a comeback, and it was very successful and he quickly became the hottest attraction in the Louisiana and Texas dance halls, leading a family band that were perfectly suited to his hard grooving style. In the

Magic Sounds

were

Charles Charvis

on rubboard and vocals, and

Rellis Charvis

on drums and

Carlton Thomas

on lead guitar,

Nathaniel Fontenot

on rhythm guitar and

Classie Ballou Jnr

on bass. Apart from his music,

Boozoo Charvis

' other distinguishing feature is his texan hat! Sadly

Charvis

passed away in May 2001 and the music world in general and zydeco music specifically lost a rural icon whose music and vision inspired several generations.


Lula Lula Don't Go To Bingo

There really is so much good music on this album, I could have closed my eyes and chosen with a pin, but I did pause at track eigh
t -

Lynn August and the Hot August Nights

kick in with

I'm A Hog For You

.

Lynn August

is a Lafayette based musician who is known for delivering drive and nuance, and this track is a perfect example. The track is part traditional but re-worked by

Clifton Chenier

. It is a really good example of the way the french cajun based music integrated the American R&B/Blues idioms to provide a zydeco track that keeps the dance floor full of dancers.
Lynn August
August

is one of a growing number of zydeco players that have successfully made the crossover from the dance halls to the corporate functions and what is more, he is comfortable in both extremes.

August

was born in 1948 and came from a strict religious background. On his website he tells of how he became involved in music, and it is clear that his early influences have impacted on his being comfortable with the R&B/Blues style of zydeco music. He wrote. "
One Saturday night there was a well-known New Orleans-based musician by the name of guitar Slim that was performing at the Saturday night church function which my parents attended. What caught their attention was he had a blind piano player by the name of RC Robinson.

They spoke to the piano player briefly and found out that he was earning a living as a musician. The piano player RC Robinson we discovered three or four years later watching the Ed Sullivan show turned out to be the music genius Ray Charles. My parents would remember the times we would visit my aunt and uncle who had a record player. I would follow the sound until I would find that record player and would not move until they were ready to go.
Not long after that, we had a record player at our house I thought this was the greatest thing and it didn't take too long before I knew all the words of the Fats Domino, Chuck Willis and Lloyd Price song's."



I'm A Hog For You
Beau Jocque and the Zydeco Hi-Rollers

fill track number 13 with Give Him Cornbread. These guys just ooze enjoyment, in fact a few times I wonder if the cornbread may not have been code for corn whiskey - but no! They are just having a great time which seems to be another essential element of zydeco music. One thing that stands out in this track is that it features some damn fine guitar licks from

Ray Johnson

and in many ways it is one of the few zydeco tracks on this album that features as strongly as the accordion.

Jocque

is considered to be

Boozoo Charvis'

greatest disciple. Born in 1952, he initially learned accordion from his father while convalescing from an industrial accident. having learned the basics he set himself the task of carefully studying the elements of

Charvis'

music that made people get up and move.


Beau Jocques & Ray Johnson
He is one of the new breed of zydeco players not fearful at all of incorporating elements of music from other styles that he enjoys, and so he adds elements of funk and reworks tracks by

Santana

,

ZZ Top

and

War

. At his peak he actually eclipsed the popularity of his mentor

Boozoo Charvis

and was destined to remain at the top of his game before his untimely death at the young age of 47, in 1999. He appeared on popular shows such as

Conan O'Brien

and

David Letterman

fronted, and as a result was instrumental in encouraging an even younger generation of young players into zydeco music.

When you listen to

Give Him Cornbread,

you might understand why.


Give Him Cornbread

Track seventeen, the final track is Hot Tamale Baby and it features the man who has largely been responsible for the popularity of zydeco music through his brilliant button accordion playing -

Buckwheat Zydeco

. Now there isn't actually anyone called

Buckwheat Zydeco

, the man out front is in fact

Stanley "Buckwheat"Dural Jr

. The correct name for the band is

Buckwheat Zydeco Ils Sont Paris Band

. As often happens name contract and then the man out front all of a sudden takes on the persona of the band name - and hence

Buckwheat Zydeco

is born. So really when we talk about

Buckwheat Zydeco

we are talking about the group - but, we are also talking about the man. Now, some words about

Stanley Dural Jr.



He was born in 1947 in Lafayette, Louisiana. He acquired his nickname as a youth, because, with his braided hair, he looked like the character Buckwheat from

Our Gang/The Little Rascals

movies. His father, a farmer, was an accomplished, amateur traditional Creole accordion player, but young

Buckwheat

preferred listening to and playing rhythm and blues. He started his career as an organist and for a while it looked like he had a career in R&B when he started playing with the likes of

Joe Tex

,

Clarence "Gatemouth" Brown

and many other notable R&B artists. Then in the early 1970's he got a gig backing the legendary

Clifton Chenier

which led him to take up the accordion in 1978. After practicing for a year, he felt ready to start his own band under the name

Buckwheat Zydeco

. So in many ways compared to other artists on this album he is a new comer, but his powerful and evocative playing of the button accordion and the tightness of his group,

Buckwheat Zydeco,

catapulted him into popularity.

The group when this track was recorded consisted of:
*

Stanley "Buckwheat" Dural

- Accordion, piano & vocals
*

Jimmy Reed

- Guitar
*

Calvin Landry

- Trumpet
*

Lee Allen Zeno

- Bass
*

Elijah Cudges

- Rubboard
*

Nat Jolivette

- drums


Buckwheat Zydeco



His own composition

Zydeco Boogaloo

is a must play for almost every zydeco group playing today, and

Buckwheat Zydeco's

almost nonstop touring has bought his music to millions and his fame now goes before him. On this album he is one of a number of artists with two tracks, and his Z

ydeco Boogaloo

is in fact track number three. However I chose this track because it is probably the best version of

Clifton Chenier's

most recorded track -

Hot Tamale!

This is zydeco on steroids, it's pumped up and explodes. It would have to be played at the end, or surely near the end of any live performance, because it is doubtful the musicians would have much left after playing

Hot Tamale Baby

.


Hot Tamale Baby

Is this the best compilation of Zydeco music? I don't know, because the only way to be certain would be to listen to the growing number of such compilations. What is certain is that unless you are searching for a specific artists, such as

Buckwheat Zydeco

, then a compilation is the best way to bring zydeco music into your collection. What I am certain is that while this compilation cannot claim to have all the great zydeco artists, for instance

Clifton Chenier

has been mentioned in this review as a composer, but he is also one of the greats when it comes to artists, and I can only conclude he is contractually tied to another label. There are also other acknowledged great zydeco artists such as

Beausoliel

, who is not included. However, this CD does have a fantastic selection including some of the very, very best. So in my mind it is a great album of zydeco music and it is an album worth having and, it is available through Ebay from $25.00 - $30.00 including postage.

---
VIDEOS
- here are some live performance clips lifted from Youtube. I couldn't (sadly) find a clip of a live performance by Buckwheat Zydeco of their popular Zydeco Boogaloo, but did find a great clip of New orleans that has the track as a backing.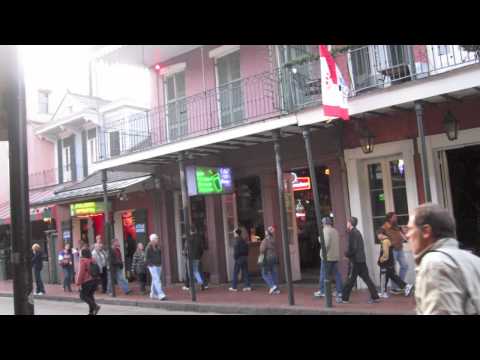 Buckwheat Zydeco - Zydeco Boogaloo
Boozoo Charvis - Paper In My Shoe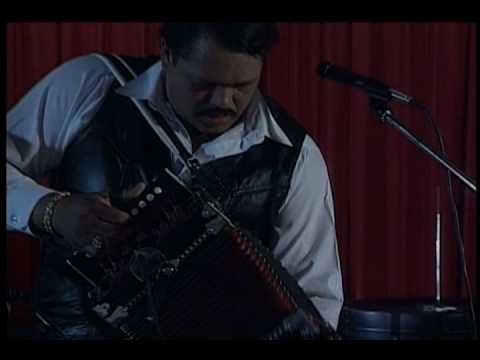 A clip from Louisiana Blues featuring Beau Jocques

John Delafose & the Eunice Playboys - Jolie Catin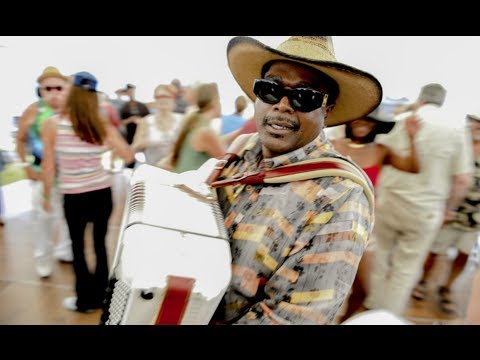 Nathan & the Zydeco Cha Cha's - Calinda
---