"
The two most important American singers of the 20th century; Frank Sinatra and Billie Holiday, both proclaimed Smith as a pivotal influence
.
."
(Steven Horwitz PhD - Pop Matters 2012)
"
In her heyday throughout the 1920s, she was the most beloved—and highest paid—black artist in America, comparable in popularity to Sinatra, Elvis or Michael Jackson.
"
(Jazztimes)


Album Cover
This is album
number one hundred and twenty two
in the series of retro-reviews of both vinyl and Cd albums in my collection.

The series is called
"Cream of The Crate "
and each review represents an album that I believe is of significant musical value, either because of it's rarity, because it represents the best of a style or styles of music or because there is something unique about the group or the music.


The first fifty reviews were vinyl only, and the second fifty reviews were CD's only. Links to these reviews can be found at the bottom of this page.

From review 101 onward I have mixed vinyl and CD albums and, try and present an Australian album every fifth review!



This weeks artist is unlikely to be known unless you are either a musician or a music fan of the blues, and in particular, female blues singers. Regardless I encourage you to read on.

The album is by
Bessie Smith
and the album is ,
Empress Of The Blues
, despite the name on the cover it's a CD album and for the first time in 121 reviews, I am unable to source the date of this particular CD's release. The CD
consists of twenty two tracks, it runs for over 73 minutes and was released on what to me, was a previously unknown label - Tempo.

It was made and distributed in Australia, but not under licence to anyone. I searched some very comprehensive
Bessie Smith
Discographies and while there were albums released under the same name, there was no listing for Tempo. What else is very strange is that the CD cover and the CD are labelled "
Queen of the Blues
", but the tracks and the rear of the CD are actually from the album
Empress of the Blues
(music covering the period 1923 to 1933).
The only listing for an album under that name and with the tracks on this CD was a 1991 CD release on the "Giants of Jazz" label. It's original vinyl release was in Italy in 1985 - so this is a mystery I wasn't able to solve.



The quality of the pressing is good, but there is no fold-out booklet and only has fourteen lines of text providing the most basic details.

There is a decent Biography on
Bessie Smith
as provided on the on-line site biography.com but in essence,
Bessie Smith
was born in Chattanooga, Tennessee on April 15, 1894. She began to sing at a young age and in 1923 signed a contract with
Columbia Records
. In 1912 she began performing with a group called the
Moses Stokes
Minstrel Show,
and not long after she joined the
Rabbit Foot Minstrels
. Now it just so happened that one of the greatest female blues singers of all time was in the group, and I am talking of
Ma Rainey
.
Rainey
took
Smith
under her wing, and over the next decade
Smith
continued to perform at various theatres and on the vaudeville circuit.
Soon she was among the highest-paid black performers of her time with hits like "
Downhearted Blues
." By the end of the 1920s with the onset of the Great Depression, she and many singers found their popularity had lessened, though she continued to perform under less than ideal circumstances and in fact survived to make new recordings at the start of the
Swing Era
.

Very sadly her comeback and indeed her life were cut short from an automobile accident outside of Clarksdale, Mississippi, with
Smith
dying from her injuries on September 26, 1937. It was said at the time that if not for the ineptitude of the attending doctor she may have survived. Mind you other stories include, that she was taken to an all white hospital who refused to admit her and so she passed away.
However what has survived is a remarkable and quite an amazing 140+ tracks of blues and jazz, all recorded over a ten year period.

Now to this album.

Track Listing:

| | | |
| --- | --- | --- |
| 1 | Do Your Duty | 3:25 |
| 2 | Gimme A Pigfoot | 3:27 |
| 3 | Take Me For A Buggy Ride | 2:36 |
| 4 | I'm Down In The Dumps | 3:09 |
| 5 | Safety Mama | 3:24 |
| 6 | He's Got Me Goin' | 3:14 |
| 7 | Take It Right Back | 3:22 |
| 8 | Nobody Knows When You're Down And Out | 2:59 |
| 9 | Kitchen Man | 2:57 |
| 10 | Me And My Gin | 2:51 |
| 11 | Trombone Cholly | 3:12 |
| 12 | Alexander Ragtime Band | 3:01 |
| 13 | After You've Gone | 2:58 |
| 14 | Young Woman's Blues | 3:09 |
| 15 | I Ain't Gonna Play No Second Fiddle (Louis A ) | 3:21 |
| 16 | Careless Love | 3:27 |
| 17 | Cake Walkin' Babies From Home | 3:11 |
| 18 | You've Been A Good Ole Wagon | 3:28 |
| 19 | The St. Louis Blues (Grammy hall of fame) | 3:11 |
| 20 | Weepin' Willow Blues | 3:10 |
| 21 | My Sweetie Went Away (She Didn't Say Where, When Or Why) | 3:12 |
| 22 | 'Taint Nobody's Bizness If I Do | 3:28 |
Breaking my own self-imposed rule of presenting the first track, for this CD I have picked up track number two,

Gimmie A Pigfoot.



Now this track was actually one of the last ever recorded by

Smith

. It was originally recorded on the OKEH label in 1933 when well known musician and blues aficionado

John Hammond

asked

Bessie

to record four tracks. The story goes that
she was paid a non-royalty fee of $37.50 for each selection for the Okeh label, and these Okeh sides, which were her last recordings.

Made on November 24, 1933, they serve as a hint of the transformation she made in her performances as she shifted her blues artistry
into something that fit the

"
Swing Era
"

.
However not all went to plan and not liking what he heard
Hammond
requested she record two of her older blues tracks, one being
Gimmie A Pigfoot.
Bessie at age 20
So the track is memorable as one of the last she recorded, but more than that, it is a damn fine piece of blues singing with her accompanied by "

Buck and his Band

"!

Now
some writers have suggested that
term "Pigfoot" refers to a joint of reefer/marijuana! I mean to say the Depression years were tough, and there wasn't much available in the way of money or goods and so
it's easy to imagine that a pig's foot (a joint) and a bottle of beer were all you needed on a sunday! It's a nice image but sadly there's not much evidence that this is what it actually was.


There doesn't appear to be a definitive answer to what a "Pigs Foot" is, but I'll tell you something

Bessie Smith

was no angel. She was a rollicking, bad mouthed, rough and ready gal, who gave as good as she got, and so maybe we can indulge ourselves and imagine her chugging a beer and partaking in a little reefer. It won't do her image any harm.

She sings it like she means it, not for her the gentle tug of the strings, no soulful sounds coming from her mouth, she is a "blues mamma" and she belts it out with passion and conviction and it is no wonder this is such a popular track.

Up in Harlem every Saturday night
When the highbrows get together it's just so right
They all congregate at an all night hop
And what they do is Oo Bop Bee Dap

Oh Hannah Brown from way cross town
Gets full of coin and starts breaking 'em down
And at the break of day
You can hear ol' Hannah say

'Gimme a pigfoot and a bottle of beer.
Send me again. I don't care.
I feel just like I wanna clown.
Give the piano player a drink because he's bringing me down!

He's gotta rhyme, yeah! When he stomps his feet.
He sends me right off to sleep.
Check all your razors and your guns.
We gonna be arrested when the wagon comes.

I wanna pigfoot and a bottle of beer.
Send me cause I don't care.
Blame me cause I don't care.
Gimme a pigfoot and a bottle of beer.

Send me again, I don't care.
I feel just like I wanna clown.
Give the piano player a drink because he's bringing me down.
He's got rhyme, Yeah, when he stomps his feet.
He sends me right off to sleep.

Check all your razors and your guns.
Do the Shim-Sham Shimmy 'til the rising sun.
Give me a reaper and a gang of gin.
Play me cause I'm in my sin.
Blame me cause I'm full of gin.

Give Me A Pigsfoot
Track number 8 is

Nobody Knows When You're Down And Out

, and was her last hit. Released in 1929 it reached #15.

There were a number of previously released versions including one by

Pinetop Smith

and

Fats Waller

. However

Bessie Smith

released the first version with a brass accompaniment. Released in September 1929, just two weeks after Wall Street hit an all time high, the song actually tells the story about the fickle nature of fortune and all that goes with it.
Fluke timing or great timing? well we will never know, but two weeks later the Stock Market crashed triggering the
Great Depression
.


It is recorded as reaching #15 on the blues charts, but is was fantastically popular and it was very likely to have sold many more copies, but at this time the sales of "

Race Music

", was not actually tracked by the major labels, and so many copies were sold uncounted. However the track has proved popular ever since with many artists recording it including

Eric Clapton (Derek & The Dominoes), Tom Jones, B.B King

and

Van Morrison

, just to name a few.

Nobody Knows When You're Down And Out

Track number 9
is a great example of the wit in her lyrics and for the sexual innuendos she became so well known for. The track is titled

Kitchen Man

.

In this track the lady cries about the fact that she has lost the cook, the one with hard jelly roll, the one who makes her sweet frankfurters and sausage meat. She shares with us that he was great at opening clams, and to quote the lyrics, "...when she eats his donuts, all that's left is the hole." It might be described as a piece of cabaret 'smut', very popular at the time, but it is very clever in its verses but somewhat implicitly hypocritical in its outlook" It really is a great track and helping her make it great is the guitarist,

Eddy Lang

.

Now

Lang

was an American jazz guitarist who many regard as the "Father" of Jazz Guitar! A big call but when you listen to his playing on this track you can understand the basis of the claim. He was notable for playing Gibson guitars, namely the L-4 and L-5 and influenced a great number of other guitarists including the fantastic

Django Reinhardt

.
Madam Buff's was quite deluxe
Servants by the score
Footmen at each door
Butlers and maids galore

But one day Sam, her kitchen man
Gave in his notice, he's through
She cried, "Oh Sam, don't go
It'll grieve me if you do"

I love his cabbage gravy, his hash
Crazy 'bout his succotash
I can't do without my kitchen man

Wild about his turnip top
Like the way he warms my chop
I can't do without my kitchen man

Anybody else can leave
And I would only laugh
But he means too much to me
And you ain't heard the half

Oh, his jelly roll is so nice and hot
Never fails to touch the spot
I can't do without my kitchen man

His frankfurters are oh so sweet
How I like his sausage meat
I can't do without my kitchen man

Oh, how that boy can open clam
No one else is can touch my ham
I can't do without my kitchen man

When I eat his doughnuts
All I leave is the hole
Any time he wants to
Why, he can use my sugar bowl

Oh, his baloney's really worth a try
Never fails to satisfy
I can't do without my kitchen man
Kitchen Man
There are so many tracks worthy of highlighting, but I can't go past track number 15,

I Aint Gonna Play No Second Fiddle

which was recorded in New York in 1925.

Now

Smith

recorded a number of tracks with the great

Louis Armstrong,

and they include "Reckless Blues, Cold In Hand Blues, Sobbin' Hearted Blues, Nashville Woman's Blues, and,

I Aint Gonna Play No Second Fiddle

. It is very indicative of how

Bessie

was seen by her peers that greats like

Louis Armstrong

played with her.

On this track

Armstrong

plays

cornet

and accompanying

Armstrong

is

Charlie Green

on trombone and

Fletcher Henderson

on piano.

Charlie Green

was one of the earliest jazz trombonists and was a permanent member of the

Fletcher Henderson Orchestra

, of which

Armstrong

was also a member for a time.

Fletcher Henderson

played piano on many of

Bessie Smiths

records.




Greatly sought after,

Henderson

was more than a great jazz pianist, he was also a composer, arranger and bandleader and many jazz books will tell you that he is ranked equally with the better known

Duke Ellington

when it came to influential jazz arrangers and bandleaders. So

Smith

certainly has the cream of the jazz world as it was at that time sitting behind her, and the class of their playing shines through while not overpowering

Bessie

.

The track starts with the

Armstrong

cornet and the music is so classic jazz/blues of that period and anyone who listens to this track and does not shake their head in amazement at Bessie Smiths wonderful delivery knows little about this music genre.

As an earlier reviewer commented, "Armstrong's cornet on "Fiddle" is played with subtlety and restraint as he accompanies Smith's beautiful vocal throughout the track. The song is also notable as a powerful statement of Smith's intention to always be treated with the respect she deserves!"

A most wonderful track indeed!



I Aint Gonna Play No Second Fiddle
The final track for discussion is track number 19,

St. Louis Blues

. What a track!!!

One of the most widely blues songs ever covered,

Bessie Smiths

version also found

Louis Armstrong

supporting her again.

St. Louis Blues

is much more than just another blues song. It is a great example of one of the earliest attempts to consciously meld the then blacks only traditional blues music with a writing and recording style focussed on both the white and black audiences, in other words an early attempt at cross-racial music.

Some music archivists believe

Smith's

decision to make a more poppy form of the blues might have spelled her professional demise, but I disagree. At a time before "race" music was accepted, black artists recognised that they were severely limited in any form of artistic development, let alone access to the better white economy, while their music was focussed solely on the traditional black market.

This is not to say that racial inequality wasn't a major barrier, it certainly was, but with composers such as W.C Handy (who wrote this track), deliberately setting out to write "cross-cultural" music, it would only be a matter of time and you were, as a black artist, either ready to ride the wave or you risked being 'dumped".

At the time many people didn't like the "polished" edge to this track on the basis of, could you really polish the blues in a studio, and still have the blues? Today, the answer is an emphatic yes! "

St. Louis Blues

" came out before Billboard charts as we know them, but it is certain that

Bessie Smith

was one of the biggest-selling musicians of the 1920s.






Bessie Smith's

version of "

St. Louis Blues

" with

Louis Armstrong

was inducted into the Grammy Hall of Fame in 1993. Interestingly, the film St. Louis Blues which came out in 1929, features the only known footage of her in a film, and in fact this film was one of the first "talkies"!

St. Louis Blues
Bessie Smith

certainly deserves the titles of Queen / Empress of the Blues. Her untimely death in 1937 certainly bought to a premature end, the career of one of the greatest female blues/jazz singers of all time, and we can only guess where she and her voice would have gone except for that fateful accident. When we listen to her music, without one exception, we listen to a woman who sings with majestic delivery and her indomitable spirit was unsurpassed. The emotional intensity and expressiveness of Bessie Smith still takes the breath away.




It is somewhat ironical that she died almost a pauper, and in fact her grave went unmarked until 1970, when singer

Janis Joplin

bought her a tombstone. The inscription reads, "The Greatest Blues Singer in the World Will Never Stop Singing." Bessie Smith was inducted into the Rock and Roll Hall of Fame in 1989 in the Early Influence category.

Bessie Smith does belong to another era and unless you are a blues
aficionado it does leave me wondering whether you have appreciated the talent of this great woman. The tracks on the album are indeed a bit rough and ready, as

Bessie

herself was, but then again the music and

Bessie

truly represented that era of struggle, poverty and desperation.


There's little polish about the production but that's perfectly fine and as long as there are listeners who can suspend their need for technically augmented energy music, who can open their soul to the raw emotion that a singer like Bessie Smith exudes, then her voice will remain listened to and her legacy will never die.

This CD is a good one to have in your collection, but there are no lack of releases and re-releases but one thing is certain, any serious collection without a Bessie Smith album, is not a complete collection.


---
VIDEOS -

I have posted the only clip of Bessie Smith, sadly there is only this one known piece of live footage of Bessie and that is in a section of the film St. Louis Blues, which features her singing that track.

A short Bio on Bessie Smith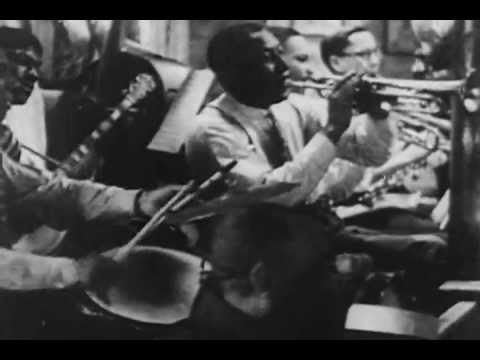 Bessie Smith singing St. Louis Blues in the film St. Louis Blues

---
If you are interested in checking out the first fifty vinyl albums reviewed, just click here
---
If you are interested in checking out the first fifty (50) CD's reviewed by me in the series known as "Cream of the Crate Cd's" just click here

---
Past album Reviews - Numbers 101 onward

:

Number 101 - Bo Diddley: Bo Diddley's Beach Party


tooraktimes.com.au/content.php/4293-Cream-of-The-Crate-Album-101-Bo-Diddley-Bo-Diddley-s-Beach-Party



Number 102 - Les Paul & Mary Ford: The World Is Still Waiting For A Sunrise


tooraktimes.com.au/content.php/4312-Cream-of-The-Crate-Album-102-Les-Paul-Mary-Ford-The-World-Is-Still-Waiting-For-The-Sunrise
Number 103 - Captain Beefheart & His Magic Band: Trout Mask Replica


tooraktimes.com.au/content.php/4325-Cream-of-The-Crate-Album-103-Captain-Beefheart-Trout-Mask-Replica
Number 104 - Ariel Ramirez & Los Fronterizos: Misa Criolla
tooraktimes.com.au/content.php/4338-Cream-of-The-Crate-Album-104-Los-Fronterizos-Misa-Criolla
Number 105 - Bobby Bright: Child Of Rock And Roll


tooraktimes.com.au/content.php/4353-Cream-of-The-Crate-Album-105-Bobby-Bright-Child-Of-Rock-And-Roll



Number 106 - The Nylons: One Size Fits All


tooraktimes.com.au/content.php/4371-Cream-of-The-Crate-Album-106-The-Nylons-One-Size-Fits-All



Number 107 - Jimmy Cliff and others: The Harder They Come


tooraktimes.com.au/content.php/4419-Cream-of-The-Crate-Album-107-Jimmy-Cliff-%28and-others%29-The-Harder-They-Come



Number 108 - Paul Simon: Graceland


tooraktimes.com.au/content.php/4436-Cream-of-The-Crate-Album-108-Paul-Simon-Graceland
Number 109 - The Ventures: The Very Best Of


tooraktimes.com.au/content.php/4468-Cream-of-The-Crate-Album-109-The-Ventures-The-Very-Best-Of
Number 110 - The Pardoners: Indulgences


tooraktimes.com.au/content.php/4492-Cream-of-The-Crate-Album-110-The-Pardoners-Indulgences



Number 111 - Atlantic R & B Series (Volumes 1 -3) (1947 to 1957)


tooraktimes.com.au/content.php/4526-Cream-of-The-Crate-Album-111-Atlantic-R-B-Volumes-1-3-%281947-to-1957%29



Number 112 - Atlantic R & B Series (Volumes 4 & 5) (1957 to 1965)


tooraktimes.com.au/content.php/4537-Cream-of-The-Crate-Album-112-Atlantic-R-B-Volumes-4-5-%281957-to-1965%29



Number 113 - SUN ~ Roots of Rock Vol. 12 Union Avenue: Various Artists
tooraktimes.com.au/content.php/4550-Cream-of-The-Crate-Album-113-Roots-of-Rock-Various-Artists-Vol-12-Union-Avenue-Breakdown
Number 114 - David Fanshawe: African Sanctus


tooraktimes.com.au/content.php/4566-Cream-of-The-Crate-Album-114-David-Fanshawe-African-Sanctus-(inc-The-Lord-s-Prayer)



Number 115 - A Reefer Derci (Live at the Reefer Cabaret: Various Artists


tooraktimes.com.au/content.php/4580-Cream-of-The-Crate-Album-115-A-Reefer-Derci-Various-Artists




Number 116 - Dr John: Ske-Dat-De-Dat (The Spirit of Satch)
tooraktimes.com.au/content.php/4601-Cream-of-The-Crate-Album-116-Ske-Dat-De-Dat-The-Spirit-of-Satch-Dr-John
Number 117 - The Walker Brothers: The Walker Brothers (Self Titled)
tooraktimes.com.au/content.php/4608-Cream-of-The-Crate-Album-117-The-Walker-Brothers-The-Walker-Brothers-(Self-Titled)
Number 118 - Peter Gabriel: Peter Gabriel (Self Titled)

tooraktimes.com.au/content.php/4614-Cream-of-The-Crate-Album-118-Peter-Gabriel-Peter-Gabriel
Number 119 - Curved Air: Air Conditioning
tooraktimes.com.au/content.php/4637-Cream-of-The-Crate-Album-119-Curved-Air-Airconditioning
Number 120 - The Delltones: The Best of The Delltones
tooraktimes.com.au/content.php/4656-Cream-of-The-Crate-Album-120-The-Delltones-The-Best-Of-The-Delltones
Number 121: Hound Dog Taylor: Hound Dog Taylor and The Houserockers

tooraktimes.com.au/content.php/4686-Cream-of-The-Crate-Album-121-Hound-Dog-Taylor-Hound-Dog-Taylor-and-The-Houserockers