This article on Geoff Crozier was updated in May of 2014.

Geoff died at 33 years of age

and to celebrate the 33rd Anniversary of his death, this update to the only know biography of his career has been produced as a mark of respect for this man.

"WHERE HAVE YOU BEEN?
I'VE BEEN SEARCHING FOR YOU.
ALL GOOD THINGS MUST COME TO AN END
AND HERE WE ARE AT THE BEGINNING.
JOIN US IN OUR CRUSADE OF MERIT
FOR THE LOVE OF LUST WE ARE BOUND TO INHERIT,
THE EARTH,
AS IT IS AND CHANGE IT INTO WHAT IT IS NOT.
THIS IS OUR QUEST,
THIS IS OUR LOT!"


Geoff Krozier (1948 – 1981)

Variously known as Jeff Crozier, Geoff Crozier and Geoff Krozier, his birth name was Geofrey Thomas Crozier. This extraordinary soul was bizarre, upfront, outspoken, incisive, energetic and electric. By profession he was a stage magician, but was indeed much more than a master of sleight of hand and illusion — in reality he sought not merely to entertain, but to awaken and enlighten his audiences. As one Australian music magazine put it, "He was a magician with a rock beat, more honoured overseas than in Australia, and some of his illusions were for real."
Who was Geoff Krozier? A simple enough question, but like truly unique individuals that appear from time to time, the answer, which should be
straightforward
, is anything but. The facts are simple enough: he was born in 1948 and died on May 17
th
1981 at the age of 33. Magic was his life and tragic his death. However, it is difficult to succinctly outline his philosophy on life — suffice it to say that he was a person of great integrity, passionate, highly intelligent, sensitive, and blessed with the ability to tap into and channel the energies that flow around, through and in us. He had an innate sense of the sublimely ridiculous with a theatrical bent. An enigma shroude
d in mystery. Two phrases that he often used come to mind.

"My job iz to lie to you

Your job iz to listen
And make the lies believable."


'A show in civvies – October 1980'
"Hallo of flies
…It's all lies
Man only dies
In the eyes
Of unbelievers."
But does it mean? Well, many people that knew him still ponder these utterances. Were they nonsensical ramblings or the foundations of an arcane philosophy that he played out on stage? This piece may or may not help solve this and other conundrums surrounding Geoff, but it should hopefully provide a greater insight into the man and his magic. To further compound the confusion that still surrounds him, even 28 years after his death, is that there was little difference between Jeff's onstage persona and his offstage lifestyle.

Certainly there were many costume changes but the person remained the same. Even here things were not what they seemed, for he was a whimsical character.

For example, on occasion, even though the shows were planned out, the stage dressed, the lights and fireworks primed, the assistants splendiferous in their dramatic costumes, with the music building to a thunderous (nay, explosive) fanfare for the madcap magician to make his grand entrance . . . lo and behold, he wanders on in street clothes. What you saw on stage was what we saw off stage!

He could have been called an illusionist, but that is certainly too mild an appellation. Maybe he was just a clown, though he certainly wasn't always particularly funny – in fact most of his humour was revealed to the fortunate few he were with him out of the spotlight. A sorcerer? Nope! He didn't so much practise sorcery as to send it up. Wizard? Maybe a touch nefarious a description! Alchemist? Yes, getting warmer, although his approach was far from scientific. Like much in life, the truth is that he was an admixture of all these; a potion blended with elements of poet, actor, bizarrist. The quintessential Joker in the pack!
"Guard the secrets — reveal them often
"
It was written of him, "Magic is possibly the most inclusive of Crozier's multifacets, as it pertains to all the supposedly supernatural powers that affect 'natural' events. Though the term is often used broadly to describe that which transcends rational explanation, it's conjectural whether Krozier recognised the value of rationality in any case, except where it applied to the execution of his illusions."

Was it a shade of Black Magic? Definitely not, for he was as equally derisive of the inanities and hypocrisy of the Church as that of the profanities and delusions of the Coven. It is usually accepted that black magic is practised with the intent to do harm. With Geoff, the only harm done was to himself, for notwithstanding the chaos and energy on the stage, he took particular care to protect those around him. However, if you want to cook you need fire, and it can get hot and smoky in the kitchen. On one occasion, the combination of pyrotechnics and electronics overloaded the theater's antique circuitry set the stage on fire. True to the maxim, the show went on, even though the band (The Generator) had to play on smokin' keyboards and sizzlin' stompboxes! "Just part of the show folks! Don't worry!" proclaimed Jeff. Don't worry? Who had time as the show erupted from one illusion to another, punctuated by explosions and fireballs, accompanied and overdriven by the wall of 'electrosonics' spun out by The Generator. And amongst the pandemonium an odd assortment of chooks, geese, a manic duck, a bat, and various ornamental birds roamed and roosted all over the stage, very much at home. Who had time to reflect until way after the show was over.

Geoff was the consummate entertainer. But, above all, he was a man of ceremony. The rites and rituals changed as time and events changed, but the ceremony was a major element of his life, so it was inevitable that it was the major factor on stage.

Yet for all this he still never rested on his success, on his achievements, on his past. He strived to excel, driving all who were with him to exceed their own limitations.
In full flight at the 3RRR Benefit Concert

(August 10, 1980

)
"A man is lost
Who has lost his dream

A man without a dream
Is not a man at all
He only dreams he is a man

He who has lost his dream
Is one to be wary of
For he is looking for a dream
And one who must look for a dream
Is not a dreamer
But a schemer

Watch him
For he shall by some konniving scheme
Steal your dream"




His first connection with Magik came when he amazed one of his teachers by accurately predicting the placegetters in a school cross-country run. He did so by giving her a sealed envelope days before the event was conducted. On opening it after the event was over, she gasped, "You're psychic!"

A number of amateur appearances as an illusionist provided a slight insight into where he was going. His first real break came whilst working as a set designer and props man for a Melbourne television station. The booked act failed to turn up for a talent program, so he stood in – and won! Television appearances mushroomed nation wide, and by the late 1960's the tendrils of rock and roll reached out and grabbed him. He often filled spots between main acts, but that wasn't good enough, he wanted to set the world on fire.

Geoff's first real complete stage show came with the formation of Crozier's Indian Medicine Show, a wondrous show of pyrotechnics, smoke and lighting effects with multi-decibel rock and roll. It would be a mistake however to assume that the shows were well planned or well rehearsed, it was more like 'hold on' for the audience, and, 'hang on tight' for his band. As Duncan Fry, one of Geoff's earliest guitarists wrote, "What he wanted was free-form continuous music for the 30 minutes or so that he performed, while clouds of oily smoke, flashpots, and strobe lights alternately choked and dazzled the audience. Most of the musicians who turned up for the audition couldn't handle such a laissez-faire attitude to the music side of things. "But what songs are we going to play?" they would whine. "No songs, just play, play" Geoff would reply, setting off another flashpot."
Geoff and the Indian Medicine Band, circa early 1970's.
We found this comment particularly amusing, because the words of Duncan as they related to one of his first bands, still could proudly be proclaimed with his last band, The Generator (consisting of David Labuschagne and myself), as we discovered in all our live performances with Geoff in 1980. But to talk of his last band is jumping far ahead of the story.

Throughout the 1970's Geoff and various incarnations of the Indian Medicine Band toured Australia widely, putting on performances, which ranged between brilliant and totally chaotic. He was variously faced with stunned silence or rapturous scenes of mayhem as the audience went wild. But something was missing, he sought more from himself, he sought more from his magic, he sought more from his audience.

Despite the showings of appreciation, his act languished for the want of wider acceptance. He lapsed into a deep depression and eventually left for America. It was the ultimate magicians act – he simply disappeared.

Geoff found his way to Staten island, New York, and shared his new 10 foot square abode with a dog called Schroeder, a black cat named Quasar, a dove named Tweedledee and, a monkey with the unlikely moniker of Sarcophagus Mayhem. Small? Yes, but then again no different than the furniture van which was his on the road home, a van he also shared with an assortment of wildlife. Unbelievably, it wasn't long before he was appearing at Carnegie hall – the pinnacle of the US entertainment venues, with a show that was a tribute to comic legend Stan Lee, called 'A marvellous Evening with Stan Lee'.

Other bands that supported Geoff came and went, namely the 'Moon Rock Circus' and 'Geoff Crozier's Congress', which were lauded as the forerunners to Alice Cooper and Kiss. Yet, like so many times before, while he tasted success he also experienced the down side. Having headlined a season at the Olympia Theater in Paris, Geoff landed back in New York, broke and disenchanted. To those of us who were part of his various entourages, this is how it was. Geoff often declared that he didn't have two cents to rub together. Money meant little to him and he had very little of it.

He was generous – if you needed money, he would give it to you; if you were hungry he would share his meal with you. He spent what he had on costumes, stage materials, potions, powders and explosives, spending wherever it was needed, whilst living a frugal life that even a hermit could find distasteful.

His generosity could sometimes be his downfall, because sometimes he would simply choose to 'not' see the value in things and give away objects, props and articles of his costumes. Fortunately, sometimes giving things away played out to be of benefit, such as giving away parts of his journals. Now his journals were truly magnificent, they not only chronicled his life, they were his experiences that he constantly called back upon, and many of the words to his show performances, were drawn directly from his journals.

Sadly on his death his journals "disappeared" when a person purporting to be writing his story gained access, and they were never seen again.

I was lucky enough to be contacted by Irene Enery, for whom Geoff had affection and had given some pages of his journals. I have incorporated some of the parts of reviews from them in this article, unfortunately the quality of pictures was not good enough to use in many cases, but here are some extracts taken directly from one of those wonderful tomes.
Diary extracts
Constantly upgrading his shows meant an ever-increasing expenditure. In 1977 he formed 'Kongress', with noted keyboardist Otto Von Ruggins. As a MySpace profile on Von Ruggins reported, "Kongress was fronted by the Australian Society Of Magicians' Magician Of The Year, inventor of the Dancing Cane illusion, the late Geoffrey Crozier, whom Frank Stokes also backed in a second act known as Shanghai Side Show. With an electric chair onstage before Warhol painted his and with Crozier's cauldron sending a solid column of flame up eight feet high as potions simmered away Kongress was banned from CBGB's when a flash pot opened up and the heat singed Hilly's beard. Shanghai Side Show included jesting roadies working as clowns, with both acts featuring the use of trunk loads of props Crozier brought halfway around the world."
Geoff with Kongress - 1977 in New York
Or how about this report as it appeared in New York's Soho New Weekly, dated June 9th 1977. "At one point, the guitarist cries out in anguish when dubbed with Crozier's flaming sword. Later, the high priest of exorcism-rock breaks open a large metallic egg, releasing a live rat – which he proceeds to caress and allow to race around his neck and shoulders, while he mock odorises the bass player. But the high point is the finale, when Crozier goes beyond Alice Coopers guillotine; he drags out an electric chair, which he pounces upon – whereupon it shakes, smokes, flames and spits him out onto the floor. Meanwhile the drummer is busy doing what could only be called appropriate – beating his drums with chains…"

Martin Kent, writing in the N.Y Daily Planet, dated June 14th 1977, wrote in an article headed "Rock 'N Roll Hell", "High priest Geofrey Crozier is a trip to watch as he conducts a maddening rituals .... Crozier spews out vocals in a spastic style that can make a singer regret never having listened to his preacher on Sundays". Kent went on to say, "... there's no leaving this show once its started .... try this for size, a jigger of Jagger, a spoonful of boa constrictor, Robert DeNiro's taxi Driver, plus jack the Ripper for good measure. And don't think they don't warn you, because they do:

Do you think you deserve us? Do our eyes make you nervous

?"

Not enough? How about this one from the Village Voice. "Once started, Crozier was impossible to stop. The somewhat stunned audience was attacked with everything from showers of smoke bombs and black lighted hurricanes to blinding flashes of magnesium lighting … giving one the impression that Crozier was the appetiser to a larger act – like the Apocalypse, for instance."

Les Ledbetter writing in of all papers, the New York Times wrote, "A successful merger of music and magic that would make Alice Cooper envious".

Geoff was always proud of the fact that he played, and "killed them" at Madison Square Garden, and what showed him to be the consummate artist was, that he put his whole self into a show no matter whether it was at the "Garden", or as he also told us, the small street shows he would put on for the kids and ratz in Brooklyn!
A poster advertising the show at Madison Square Gardens
What most people are unaware of is, that Geoff also travelled to France and performed at the famous Olympia" Theater.
Sadly I have been unable to locate any reviews or first hand reports of those shows, but there was a poster on one of the pages of Geoff's journals.
It is hard not to imagine that the French would more than likely been totally perplexed at this insane Wizard of Oz!
A poster for Geoff's performance at the Olympia Theater in Paris
However, the above exploits and reviews are not limited to his overseas performances by any means. Even from the early days in Australia his reviews were similar. As Duncan Fry wrote on his own web site in regard to Geoff, "Every week we worked around the Melbourne dance circuit, although just what audiences made of the whole thing I don't know. The shows always ended in absolute chaos - things would fall over, unintentional sparks would fly from electrical bits and pieces, while sometimes the smoke machine refused to smoke and just squirted hot oil over everything and everyone! Pity the act that came on after us!"

And so it went from his first to his last show. We recall a particular show at a large Melbourne venue, the Sandown Hotel (it was the 27th September 1980) — the show had been it's usual pandemonium of fire, poultry, exploding props, great electronic music, and a fabulous performance by Geoff. Then, as the intro to the final number, the climax of the show, Geoff sings out, "Turn out the lights and see what you can find!" And … nothing happens - the lights stay on. Well, the hotel management aren't fools, they have a large room absolutely packed wall to wall with AFL football fans, celebrating their grand final. They are not going to turn out the lights with this lot. So, Geoff declares once again, "Turn out the lights and see what you can find!" But, the lights stay on. By now he is fuming. This is HIS show, OUR finale, the bloody lights are supposed to be turned off. Lighting his sword, the flaming Sword of Justice, and without missing a beat, he storms across the table tops, beer and drinks go flying, until he comes to rest underneath a giant (and expensive) mirror ball that is reflecting light everywhere. Thrust once, thrust twice, thrust three times – the flaming sword copulates with the mirror ball. Pieces of the ball explode. Flames erupt, the band plays on, and Geoff dances with the Devil.

The crowd went berserk! The band went into overdrive! It took several police cars and a fire truck to settle things down. Geoff calmly went and collected the night's takings from the hotel management. No one was going to argue with him.
Krozier and The Generator. October 1980

Dear god, the world is a lesser place for not having his act today!

So despite glowing reviews and an ever-growing fan base, destitute and disgusted in New York and with too much good money being thrown after bad, he left to return to Australia.

He wasn't forgotten in his home country. In fact not long after landing in Australia he was voted Australia's top magician at the 12th Annual Wizards Convention. Several articles appeared in Melbourne newspapers not long after his return. At the 1980 Australian Convention of Magicians (appropriately held on Friday the 13th), at one of Melbourne's prestigious hotels, the Southern Cross, one newspaper scribe wrote, "Geof Crozier, by contrast, is tall and gaunt and wears a headband around his long, jet black hair. He is 33 (actually he was 32) and unique in his field – not a trickster, but a weaver of fantasies. His hotel room is a riot of devil masks, skulls, painted camel heads and exotic feathers. The crest of one hat is a dead pigeon, covered with gold glitter; another is a tin can hung with black velvet."

In comparing Geoff to an older 'close-up' magician known as the Professor, he wrote, "The close-up magic at which Mr Vernon excels has little appeal for Geof (former Jeff) Crozier, a performer in the tradition of the American magician Thurston, who needed half a train and 40 assistants to take his gear on tour. He describes his act as 'getting up on stage and prancing about'. But it's a great deal more: a feed-in of theatre, mysticism, music and circus stunts with an overlay of the occult."

The music referred to was that of 'The Generator'. The Generator (aka Rainbow Generator) was a two man electronic group consisting of the both of us. Friends since 1969, we formed Rainbow Generator in 1976, and were until we disbanded in 2008. Frankly, we were Australia's foremost progressive pure electronic music group. Flushed with the success of our 1979 album Dance of the Spheres, where one track from the album won a prestigious international award for the most innovative musical composition in 1978, we were raring to spread our wings. However, to our dismay it made no difference whether other musicians we played with were professional or amateur – no one else could successfully fit in with the two of us. To this day we're still hazy as to how we all met. It seems to us that we encountered Geoff in a Melbourne street, and within a week we were rehearsing together.

At first Geoff found it difficult to realise that a Rock and Roll band was no longer supporting him. In fact, The Generator were never to be a backing band — from the outset the band became a trio, a musical partnership that drove and enticed Geoff into a brand new theatre of sound and imagination. There were times when his frustration would boil over because The Generator did not and would not play R & R, but very quickly the three of us became the closest of close friends and he simply accepted that The Generator knew what was best musically, as he knew best, about his performance skills.

It worked and worked well. Living and rehearsing in a range of deserted factories around Melbourne, we honed our individual and collective skills. Slowly Krozier and The Generator shaped a new show. As David recalls, "Most of Geoff's spare time was spent on building new props from available scrap materials, as there wasn't much money" (a re-occurring theme)." Drummer, Michael Buckingham, joined us for a number of shows and the three became four plus, a growing crew. In fact we had a large crew to maintain: two people operating lights and handling general electrics and the pyrotechnics, a stage manager and three on stage assistants, a menagerie and us, of course.

Rob (left) and David (right), 'The Generator' - October 1980.



On the right, a publicity poster - 1980
Eleven gigs in sixteen weeks may not sound like much, but the show was constantly evolving, and as we added new material and pyrotechnics and animals we were required to rework the program. However, it knocked the socks off many people. One reviewer wrote, "Even the most hardened cynic can't disbelieve this wizard. His name is Geof Crozier, and he has long jet-black hair, a beard, hypnotic staring eyes and supple, spell casting fingers. His magic has glued people to their seats at theatrical performances in the United States and France, and he has now put together a new show for Australia."

Another viewer wrote, "Wizard Jeff Crozier will present his new 45 minute atmospheric piece of magic, miracles and mystery. Musicians David Mow (Labuschagne) and Rob Greaves accompany the wizard with hard music interspersed with a weird and wonderful variety of electronic sounds. Recently returned from New York, the wizard Crozier is unique – not a trickster but a weaver of fantasies." (This description started appearing over and over again.)

As all of his previous bands had discovered, Geoff was just as likely to change the program on the spur of the moment onstage, as he was to follow 'the script'. This time the difference was that The Generator was equally as unpredictable. As David told one interviewer, "Our strength was that we could suddenly spin out a number from nothing. The live shows were a touch anarchical (to say the least) on a parallel with his known unpredictability. Sometimes he'd burst on stage not wearing a costume at all, just a pair of old jeans. Sometimes instead of bursting out of the magic exploding box, he's just wandered onto the stage, check everybody out and go, 'OK, here I am, and what are you doing?' Sometimes he launched into verbal exchanges with the audience. He was definitely at his best when he was ad-libbing".

The Generator thrived on improvisation, it was the heart and soul of their style of playing and as a result it was only right at the beginning of our time on stage together with Geoff that this whimsicality throw us, albeit momentarily. However, we got it, and got it quickly. In fact, on more than one occasion we got our own back. We would be well into a piece when suddenly the music took on a life (and several tangents) of its own, and then it was a matter of hang on and enjoy the ride. I remember on one occasion the music suddenly spun out into a frantic spiralling electronic symphony, spinning faster and faster – so, like a whirling-dervish he span faster and faster. In the end no one knew who was feeding whom – but he gave up first!

He had the desire and the skill to draw the audience into his own illusions. His aim was to shock the audience by drawing them into his fantasies, which is after all part of the magician's art.
In David's words, "At the same time, he'd send it all up; some of his own poetry reads like that, with punch lines that reverse it's serious intent."
"I sing to you with a dead man's tongue
And I write to you with a dead man's hand
Do you read me? Over and out
Like a light."
San Remo Ballroom- October 17, 1980 (Melbourne)
However, it became evident that to gain a big support base, the show would need to become really polished. Songs and music had evolved, and often was used whilst being developed. It was also becoming evident that the material for a (vinyl) record release was forming.
Melbourne's premier venue – Billboard. October 1980
David owned and operated Australia's first underground electronic music studio, 'Lectric Loo, in the squats of Woolloomooloo, on the outskirts of Sydney. A large factory, it had several stories and was also used as an animation studio, dance theater, printing workshop, Tai Chi school, and recording studio. All operated by David, with assistance by Rob.

So, in December 1980 we packed up the chooks, turkey, dove, devil box, lights, duck, drums, fireworks, lights, pyrotechnics and a ton of musical equipment, and headed from Melbourne to Lectric Loo. For a three-week period in January 1981, the three of us (Geoff, David and Rob) lived, ate, smoked, drank, rehearsed, rehearsed some more, invented new routines, and composed and played music to which Geoff would alternatively read from his journals, or do his own unique style of 'singing' (a definite euphemism) – while the recorder caught it all.


This was probably the most amazing musical period of our lives; the three of us became more than band members, more than friends, and we truly became brothers in arms. In the end we had developed out so much material that we decided we should all go our own ways, and to leave David to plough through the tapes. The intention was to get together after a few months in order to record an album, and to rehearse a show that would truly represent the pinnacle of our collective skills and experience.

In fact, technically the very final show was an invitation-only performance held during that rehearsal period in January 1981, at 'Lectric Loo' Studios.

"The stage is the altar
You are the congregation
I am the High priest of Mystery and Madness
Welcome to my Temple you deck of cards
Welcome back
Into the Pack."
Geoff traveled back with Rob to his home in Seymour (Victoria), staying en route in Melbourne for several days as a guest of Rob and his wife June. During this time he spoke excitedly about the future and how he wanted to make this tour his "tour de force". He was ready to start to integrate more technology into his act, he was considering mutating into a "Cyber Mage". he spoke of how the time was right to make Australian audiences really sit up, and to give them an experience with sound, light and illusion the likes they had never seen.

He then returned to his "Magic Shed", his home, in Seymour.

On the evening of May 17th, Rob received a call from David informing him that Geof's family had just contacted him to tell him that Geoff had died earlier that day.

There is still much conjecture surrounding his death. Officially it was recorded as death by misadventure. A rope trick gone wrong? This made no sense – Geoff was always on the edge, but very careful. What we are certain of is that he did not take his own life through a deliberate act. There was his excitement at his "rebirth" and a new show!

There was also "the" letter! Not long before his death Rob received what may very well be the last letter he wrote. It was not the letter of a man in crisis, a man who saw no future. Much of the letter is too personal to share, even after 33 years – but we will share a little with you all.

Sent to Rob after his stay at his home, among the many things he wrote, "…. It was a most wonderful month. It must be nice for you to be home with June and the boy childe again (my one year old son)… you and yourz are most welkom to pay me and my temple of madness & mystery a relaxing visit for a day and or nite (followed by his phone number), lotz to look at and a big $300 chair for June to sit and feed in…. It was another case of when the katz away the mice will play – no sooner was my back turned and they sneaked in – like squatters in the nite – and one of the books they knocked from the shelf above the window is entitled 'The Ratz Are Coming' and they gobbled up the rye vita biscuits I was saving since the warehouse days to feed a visitor who was perhaps on a diet with their sugarless coffee whilst I ate cake – now we'll just have to eat cake together.

Unnaturally yours – Geoff"

As a result of his untimely and unexpected death, and although deeply affected by Geoff's death, David set about working long and late on the material we had recorded – all of it on just 2 tracks, as it was never meant for release, but as the basis for future development. A labour of love by David, he enlisted the musical skills of Australian Master Percussionist Keith Casey and the brilliant engineering skills of Barry Wolifson (who now works and lives in New York – ironic eh?). From these 2-track recordings David produced a double-LP titled "TranceFormer", by Krozier and The Generator.

Subsequently this was re-released on CD, along with three other Cd's of his works with The Generator as resurrected by Rob. These being: Krozier's Crusade; Hannibal's Skull; and, Signs and Symbols.

We both still miss him, sometimes desperately. We hope this contribution helps spread his name and his legacy. He was truly unique and we still love him.




Geoff relaxing in the 'Lectric Loo Studio – January 1981.

Possibly the last known picture taken of Geoff prior to his death.
"I have the key to eternity
Follow yourself don't follow me
Look not above but within
For the star that dwells
There In."
[All quotes in italics are from Geoff's own journals]


****************
All work is copyright except where quoted. All photographs are copyrighted to Robert Greaves and David Labuschagne (2009) except for the black & white photograph 'Geoff and the Indian Medicine Band' which is used courtesy of http://www.dunkworld.com/Crozier_story.htm and 'Geoff and Kongress', which is courtesy of www.punkglobe.com/kongressreview1009.html

We also thank Irene Enery for providing major excepts from one of Geof's very early diaries that he had given her many years ago. This material was included in this update.

Sections of this work can be used and reproduced but only with acknowledgement to this document and the authors. May 2012
& 2014

---
VIDEOS





Very few videos of actual performances of Geoff actually exist. However there are 3 short videos made up from collages of film shot at the 'Lectric Loo Studio in 1981 (where Geof recorded just prior to his death). These sessions provided the recorded material for the posthumous double LP, "Tranceformer".

Significant footage came from Channel 9 in Melbourne, where Geof was recorded early in 1980.



1.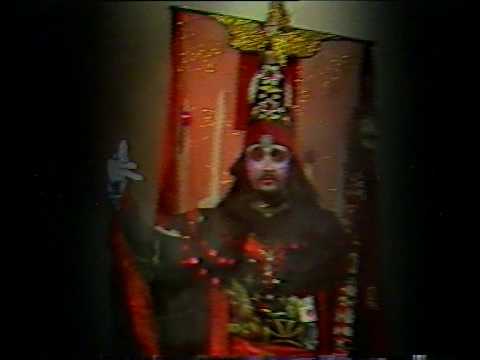 2.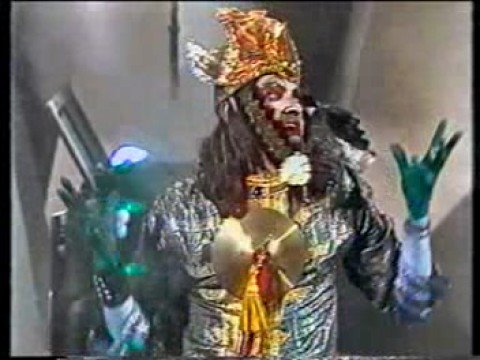 3.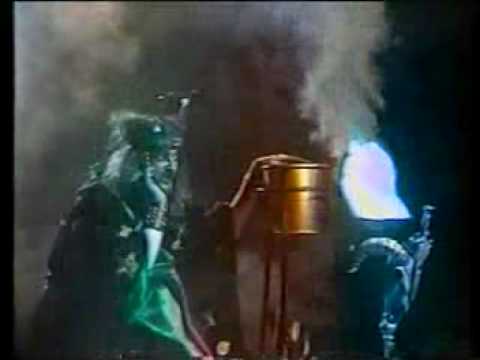 AUDIO


There is a significant number of recordings involving Geoff, and the group, The Generator. The Generator consisted of two long time friends, David Labuschagne (nee Mow) and Rob Greaves. They formed The Generator (as Rainbow Generator) in 1976 and continued playing and recording through until 2008.

Almost all work recorded by the Krozier and The Generator, and much of The Generator/Rainbow Generator, was recorded in David's studio - The 'Lectric Loo, in Woolloomooloo, NSW, up until that studio closed in 1983. David subsequently opened again in Thora, NSW (from 1984 to 1897), and in three locations in Melbourne between 1998 and 2008.

The most significant recording of Krozier and The Generator was the 1981 double gate fold album, Tranceformer.

Subsequently between the years 2004 and 2009, three CD's of material not originally recorded for release, including live performances in Melbourne in 1980, and in Sydney in 1981, were completed. These are:

Krozier's Crusade - 2004

Signs and Symbols - 2008/2009

Hannibal's Skull - 2009



With 48 tracks to choose from, it was a difficult task.There are two theatrical pieces, an up tempo track, and finally the fourth track which is very unique.